What are the best solar panels to buy for your home?
Published on 05 Feb, 2019 by Zeeshan Hyder
10 minutes read
Categories: Solar 101, Solar panels, Solar power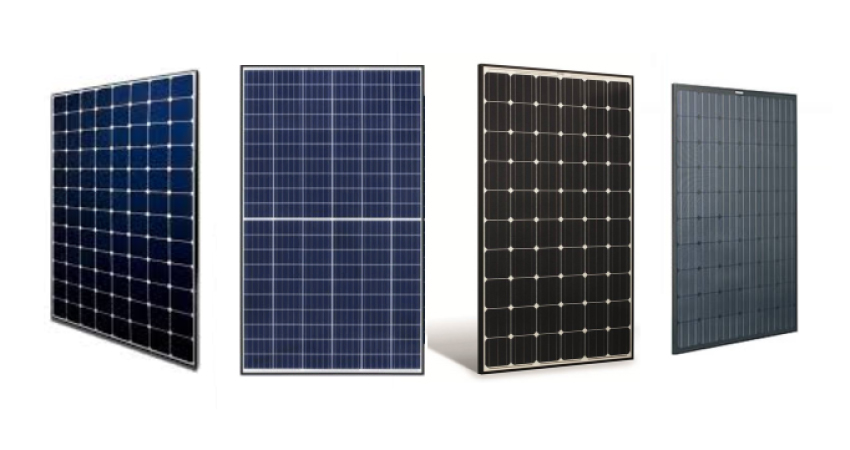 Are you thinking of buying solar panels for your home? Many homeowners have already found installing solar panels to be a smart investment. Recent advances in solar panel technology, combined with great incentives currently on offer, means the math is looking better than ever. To work out how much you stand to save given your energy needs and location, check out Solar Estimate's online calculator.
Once you have done the maths on the savings, the question arises which are the best types and best brands of solar panels to buy for your home. Solar panels are expected to produce energy for a long time — 25 years or more — so durability and reliability are crucial. At the same time, it is natural to want to minimize the initial cost and get maximum value-for-money.
After considering all the factors what are the overall BEST solar panels to buy?
Our sister site SolarReviews offers expert reviews on solar panel manufacturers. After comparing the different solar panel models on offer, they produced a list of the top 5 solar brands for 2019. This article is the result of a group of industry veterans weighing up all the pros and cons of the various solar panels, and arriving at the choices they would make for their homes. None of the solar panel manufacturers listed below paid SolarReviews for their expert opinion:
You can read our expert summary and the justifications for the ranking of top solar panels manufacturers in 2019 on our best solar panels brands-expert reviews page.
The five best solar panels based on consumer reviews in 2019
SolarReviews has a list of the top 20 solar panels in 2019 based on reviews by actual residential solar panel owners. The top five based on customer ratings are:
What solar cell technologies do the best solar panels use?
There are three types of technology utilized in the solar panels available on the market today, these are monocrystalline, polycrystalline, and thin film amorphous.
It is difficult to say which technology is best because there is often a tradeoff between maximum cell efficiency and value. You can see the pros and cons of different types of solar cells, and decide which one is best for your needs.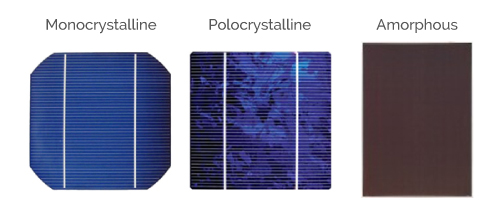 Image source: Coastal climate control
What are the five best manufacturers of polycrystalline solar panels?
Regarding volume, there are far more polycrystalline solar panels produced than monocrystalline modules.
Typically the polycrystalline modules are less efficient than monocrystalline modules, but they are also usually much more cost effective. Sometimes they can be as much as 30-40% cheaper than the most efficient brands of monocrystalline panels but produce a similar amount of power per watt. This cost difference is why polycrystalline panels are the most popular globally even though they are not the most efficient panel type.
What are the five best brands of monocrystalline solar panels?
The best brands of monocrystalline solar panels are also the most efficient solar panels on the market.
You can head over to SolarReviews to learn more about solar panel efficiency, and see which other brands are highly rated for efficiency.
What are the five best residential solar panels in terms of cost and value for money?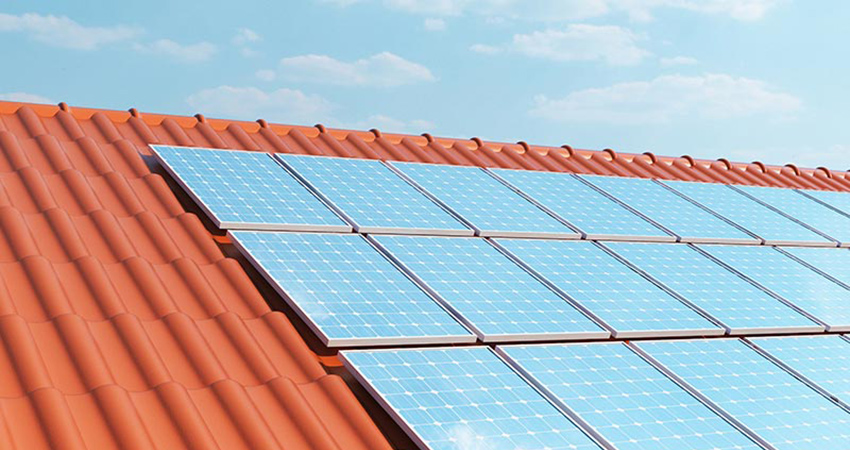 The Tier 1 Chinese solar panel manufacturers dominate our list of the best value solar panel brands. The only exception in the list below is REC Solar, which is a Singaporean company. Each of these companies is large and have established a reputation for excellent manufacturing quality. The solar import tariffs imposed at the start of 2018 has chipped away at their cost advantage but they are still cheaper compared to some of the best premium solar brands:
What are the most efficient brands of solar panels for homes?
The importance of solar panel efficiency can be overplayed a lot in the solar industry by solar panels manufacturers who are looking to sell the most efficient modules at the highest prices. 
Solar panel efficiency is taken into account when a panel is rated at a specific wattage and so theoretically, with all other things being equal two 285 watt solar panels, one more efficient and one less efficient will produce the same amount of power. It is just that the more efficient panel may need slightly less space to produce this amount of power. (this is assuming the other specifications of the two panels are the same). Here are the manufacturers of the five most efficient residential solar panels in 2019:
So once you've chosen what you think is the best manufacturer of solar panels what else do you need to consider?
There are a range of other factors to look at when deciding about solar panel installation. Considerations include:
Solar system size. How large a system you require depends on the size of your home and your energy needs. The link takes you to a solar panels calculator that calculates the number of solar panels you need based on your location and power usage.
Local tax benefits and incentives. These can vary state-by-state, and even by power company. New York, for example, offers state tax credits on solar panel purchases. Our solar panels calculator will show you the state and federal solar incentives, as well as tax credits available to you.
Brand availability in your area. Sometimes your local solar companies may not sell the brands of solar panels that are your first choice.
The best strategy would be to get quotes from several local solar panel installers - who will offer you solutions based on your needs. Once you have a clearer idea of the kind of system that will work for you, you can compare the different solar offers available. You can then check out SolarReviews for reviews or check out their handy solar panels brand comparison tool, which offers a side-by-side comparison of the features and specifications of different panels.