Does the new import tariff make Sunpower solar panels the best choice for residential solar panels?
Published on May 27, 2018 by Andrew Sendy
Last updated on August 01, 2019
5 minutes read
Categories: Solar 101, Solar incentives, Solar inverters, Solar panels, Solar power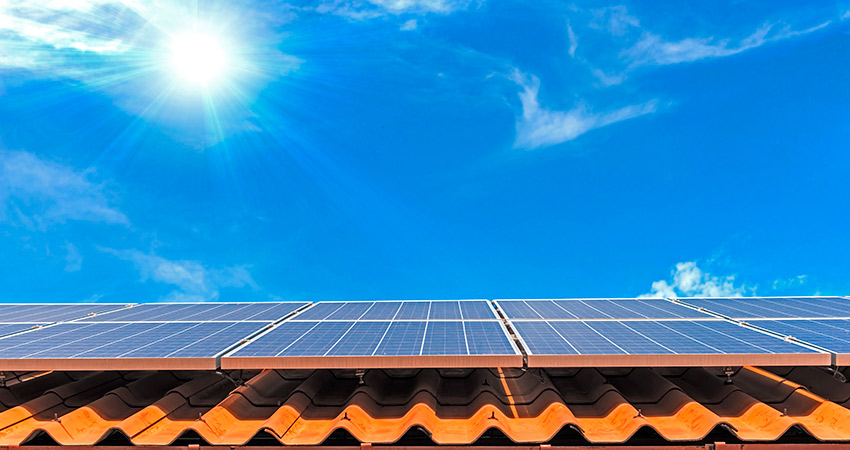 In January 2018, the United States Trade Representative, with the support of the U.S. International Trade Commission, announced an import tariff on solar panels and equipment produced outside the United States. The directive calls for a four-year tax imposition that begins at 30% for the first year and descends each year to 25%, 20%, and finally 15% in the fourth year. The import duty is intended to protect U.S. solar equipment producers from lower-priced products produced elsewhere, particularly China or China owned-companies in Thailand and Vietnam, and to protect jobs for American workers.
What are solar panels?
Before digging too far into the details of the new import duty imposed on all solar panels and equipment, perhaps it is a good idea to review what a solar panel is and what it does.
A solar panel, in simple terms, is a device designed to absorb the sun's rays or photons and convert them into electricity that can provide power for electrical loads for an industry, residences, and more. Photons are small packets of energy that the solar cells within the panels can convert to electricity in a process known as the "photovoltaic effect."
The square footage of the roof of an average-sized home equipped with the appropriate number of quality solar panels can convert enough sunlight to provide its entire power requirement. In some cases, excess energy can be transferred into the power grid to provide the energy used to power the home at night through a law known as net metering.
Is Solar Power Growing in the United States?
A 2017 article written for The Guardian states that renewable energy sources accounted for two-thirds of the power added to the world's energy systems in 2016. Further, solar power in the United States is the fastest growing energy resource with a 41% growth rate between 2016 and 2017 to a national level of 1.9% of all electricity generated. California, Hawaii, Vermont, and Nevada were the leading solar states at totals ranging from 10.8% to 15%. Remarkably, the District of Columbia receives 77% of its power from solar.
What will be the impact of the new duties on solar panels in the United States?
Preserving and growing jobs in the American solar power industry is a worthy endeavor. While the duty may protect a few thousand jobs in manufacturing in the US, there are hundreds of thousands of people that now work in the sales, installation and supporting departments for solar systems built with imported products. It is likely these tariffs will have a net effect of destroying more than 30,000 solar jobs in the downstream solar industry.
Proponents of the tariffs argue the elimination of American-based solar suppliers will mean the United States would be forever dependent on other nations for a growing source of power.
As Bloomberg reports, future innovation and economic growth will best come from a healthy domestic solar power industry with companies like SunPower™ creating better and more efficient solar products. Also, with a growing and viable industry, more individuals will seek degrees in the field of photovoltaics and solar conversion in coming decades.
However, the initial impact of the 30% duty on imported solar panels will not be as significant as many expect. Because so many other costs are involved in the final transport and installation, the net effect may only be about 4.9% on a typical home installation, according to Solar Reviews.
Is going solar in 2019 worth it?
Solar power is practical because it:
Is economical over the life of the solar system
Is clean and renewable
Involves no moving parts
Requires very little maintenance
Eliminates greenhouse gases
Can supply power for remote homes away from the main electricity grid does not require the extensive cost to connect to a principal power source
Solar panels provide economic benefit the moment the system is online. Once the system is installed and paid for, your solar energy is free for as many as 20-40 years depending on the quality of the systems.
SunPower, a leading producer of solar panels even offers a 25-year warranty on their systems. In some instances, homeowners earn income from their systems if they sell unused energy back to the electric utility company.
How do SunPower solar panels compare to other solar panels?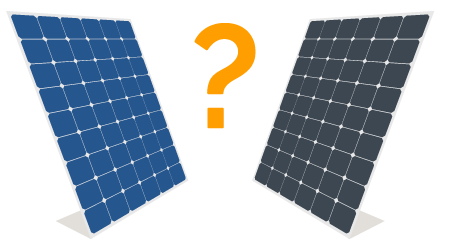 According to Solar Reviews, SunPower received the highest reviews and ratings of the Top 20 solar panel brands of 2018. Of 236 reviews, virtually all customer reviewers awarded SunPower with the maximum 5-Star rating.
Other experts support SunPower as the top choice because of efficiency, price, and the sterling 25-year warranty. The company's efficiency ratings of 16% -22.2% rank SunPower at the very top of the list of the best 20 solar panel brands in the world.
Are SunPower solar panels the best choice for residential in 2018?
SunPower solar panels lead the way in efficiency and value. A May 2017 report by Solar Reviews show that the average payback on the costs of installed solar panels is less than seven years. At that time, you will begin to enjoy "free" electricity for many years to come.
A terrific starting point to determine your ultimate installed system cost is to visit the Solar-Estimate website to try out the calculation tool. The tool helps you to determine the right number of panels and even incorporates current incentives for each geographic area.
In the long-term, solar panels will continue paying back much more than the initial investment. Don't forget the 30% federal solar tax incentive offered during the year of installation. Also, many states offer significant financial incentives.
Are there any discounts or incentives on SunPower solar panels?
SunPower provides expert installations for businesses and homeowners. Besides those tax incentives on solar products and installations, SunPower also offers discounts and incentives to first-time solar power homeowners installations.
Because SunPower has carefully designed and tested their products in even the harshest winds, rain, and icy conditions, SunPower expects their solar panels to last even up to 40 years. That's a terrific payback on any investment.

Calculate your payback period