Are REC solar panels the best modules to install on your home?
Written by Andrew Sendy
Updated August 13, 2021
5 minutes read
Categories: Solar 101, Solar panels, Solar power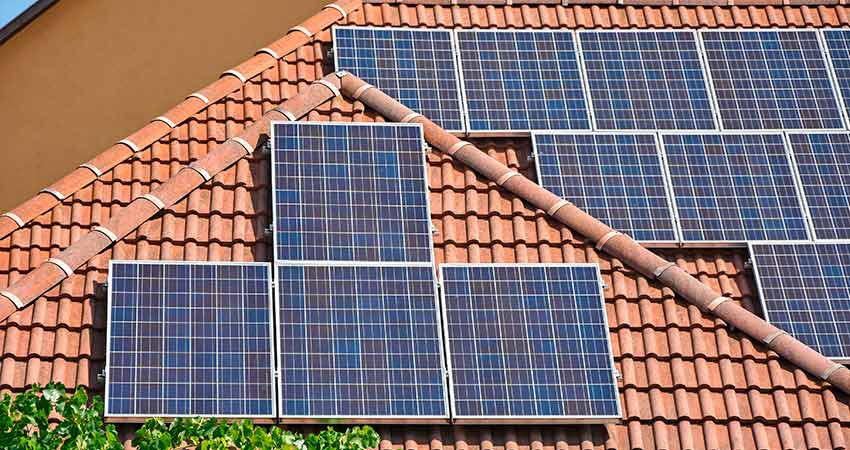 What is the background of REC solar panels? 
REC Group has been a consistent producer of quality solar panels for the last 20 years. They are a Norwegian company and its manufacturing originally took place in Europe. Since 2010 manufacturing has taken place in a state of the art automated facility in Singapore, making it one of the most recognizable non-Chinese manufactured panels globally. REC Group has been at the forefront of dispelling the myth of Asian manufactured panels being of a poorer quality. With an annual production exceeding 1300 MW, and a consistent level of growth, they are becoming a powerful player in a competitive PV module market. 
How much do REC solar panels cost?
REC solar panels are a mid range panel in terms of the cost. The cost will vary depending on the size of system you need, your location and the difficulty of installing the solar panels on your home. The solar panel estimator we have included below is amazing at working out how many solar panels your home needs and then allows you to select the brand of panels you want to see pricing for. REC solar panels is one of the brands you can select inside the calculator.
Where do REC solar panels rank in terms of efficiency?
REC Group are amongst the most technologically advanced solar module manufacturers in the world. Whereas other high-performance module manufacturers concentrate on mono-crystalline panels, REC have concentrated on the Polycrystalline modules (sometimes also known as multicrystalline solar panels). Through the development of the split cell tech, they have become a leader in module efficiency for this style of panel, hitting a very admirable 18%.
What solar cell technology do REC solar panels use?
Not to be outdone by the bigger players in the industry. REC Group has been at the leading edge of product advancement with their split cell 'Twin Peak' range of panels, providing a greater tolerance to panel soiling, aging and shadowing over any other standard mass-produced module.
What are the advantages of REC solar panels?
REC is a high quality and yet very affordable option on the market.  With the inclusion of the widely incorporated, PERC technology, and the split cell modules, REC Group panels provide a sensible and reliable option for the general homeowner who doesn't want to spend the earth-saving the earth. As REC Group panels are manufactured in Singapore and not China, it is possible that they may win exemption from the new 30% import duty imposed by the Trump administration.  
A major consideration for anyone selecting a module manufacturer is company stability, with REC Group being ranked as the most financially safe manufacturer in 2016. I think they really are close to the top of the pile in terms of choosing the best brand of solar panels for your home. Bankability is a big factor in buying solar panels. Very few things you purchase have warranties stretching out over 25 years and so an assessment of the financial strength of a company can be far more important than an extra 2-3% of efficiency.
Remember, efficiency is already taken into account when rating the wattage of a solar panel, so all things being equal, two 300 watt panels of different efficiencies will still produce the same amount of power, even though one is more efficient than the other. More on this can be found in the article solar panel efficiency explained.
What are the disadvantages of REC solar modules?
REC group modules have a slight downfall in warranty length on both performance and product. Industry leaders are offering 25-year product warranties and 30-year performance warranties, whilst REC group modules still offer the standard 10 (12 if installed by a REC endorsed installer) product and 25-year performance warranties. REC group also do not offer high efficiency monocrystalline modules to compete on the scale of SunPower, Panasonic and LG. However, each of these other brands sell panels for as much as 30% more than REC solar panels, for modules that are only 3% or less more efficient. 
Would our SolarReviews experts choose REC modules for the roof of their homes?
In the right circumstances... yes. REC Group panels provide a solid balance between panel technology, efficiency and price point. If the roof area on the home is not limited, (space limitations are the only real reason to pay a huge premium for a high powered mono panel), and you can accept the fact that a non-American panel is still quality, REC is an exceptionally good value panel. You shouldn't have to sacrifice quality and bankability in choosing the right solar panel brand.