What authority and expertise does Solar-Estimate.org's staff have?
Solar-Estimate.org has assembled a diverse team of solar experts, including solar installation professionals, solar system designers, finance specialists, analysts, and electrical engineers.
Together, this team produces informative content and develops innovative tools with one core goal: to provide the most accurate information and resources to help homeowners evaluate the potential that solar power could provide to their home.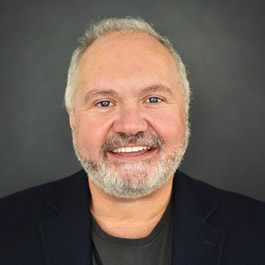 Andrew Sendy
LLB B.Com 1994 Flinders University
Advanced Diploma Solar System Design 2008 G.S.E.S.
---
Andy began his professional career practicing law before joining a corporate advisory firm, Leadenhall, where he honed his financial analysis skills. He then founded the successful Australian software company Strategic Ecommerce in 1999.
After its sale to SecurePay in 2007, he trained as a solar system designer and went on to open the solar installation company, Solar Wholesalers, which is currently the largest residential solar installation company in South Australia. He remains a major shareholder in the company, though he is no longer involved in day-to-day management of the company.
Since 2012, Andy has dedicated the majority of his time to building SolarReviews. He provides consumers with elemental insight and advice that only a solar insider could give. He is uniquely qualified to comment on the strengths and weaknesses of various solar companies and equipment because of his experience with selling them. He is able to give advice from an unbiased perspective because he is not affiliated with any particular U.S.-based solar companies.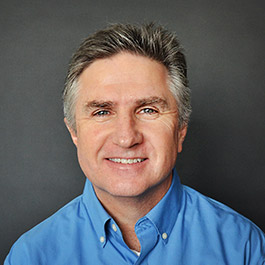 Vassie Fitzgerald
Co-Founder
---
Vassie is the co-founder of SolarReviews. He has a long and distinguished career in the information technology industry, having held senior IT positions in the South Australian state government where he initiated and led several award-winning strategic projects. Since then, he has almost exclusively worked for start-ups, first in strategic e-commerce before moving into the online training arena and other related areas.
In 2012, Vassie and Andy recognized an increasing need for information and research related to solar, thereby co-founding SolarReviews and Solar-Estimate.org with the goal of providing better information and tools for homeowners interested in solar.
Vassie was able to apply his experience in growing tech start-ups to create and lead the development team. He has overseen a growing team of software engineers as well as initiatives to provide data and functionality previously unavailable to solar consumers. He remains passionate as ever about solar and continues to drive SolarReviews' and Solar-Estimate.org's technical innovation.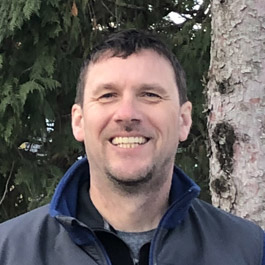 Ryan Miller
Ph.D. Geographical Information Systems (GIS)
MBA UNM Anderson School of Business
---
Ryan was a joint founder of Sun Number, a business that was acquired by SolarReviews in 2019. Sun Number is most well-known for providing "Sun Number scores" for approximately 84 million American homes listed on Zillow.com. SunNumber has provided this functionality to Zillow since 2016.
Sun Number was the first web service in America to measure the effect of shading on specific homes and was able to use it as part of a wider formula to calculate a customized "Sun Number". The shade collection software uses LIDAR data that is collected by government authorities around the country.
Ryan is also currently perfecting an automated solar panel layout tool that is due for release in the coming months for both SolarReviews and Solar-Estimate.org. Ryan remains one of the top professionals in the field of modeling the effects of the surrounding environment on solar energy production from solar panels.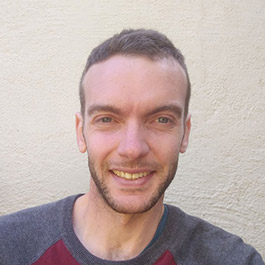 Michael Bishop
Instructor for NABCEP and San Francisco's Pacific Energy Center
---
Michael takes special interest in America's transition to a smarter electric grid and in improving homeowner confidence in their decision to go solar. From 2006 to 2017, Michael was the sole developer of the solar industry's longest-running financial presentation software. Since 2006, he has provided guidance to thousands of solar energy professionals across the United States.
Michael also has a love for teaching and he lectures at the Solar Economics workshop at the North American Board of Certified Energy Practitioner's annual conference. He also teaches at the Solar Economics workshop at the Pacific Energy Center in San Francisco, California. He has experience teaching for the California Solar and Storage Association, as well as at community colleges and trade schools.
He currently serves on a National Renewable Energy Laboratory technical advisory group and on several California Solar and Storage Association committees.
Lachlan Fleet
Solar Installation Expert
---
Lachlan began his career in solar in 2010. He has worked for and ran some of the largest solar companies in his home state of South Australia. In 2016, Lachlan moved to the U.S. to add another layer of solar expertise to the SolarReviews and Solar-Estimate.org staff and now heads the team that manages relationships with installers across the country.
Lachlan holds a C-46 license (license to install solar) in the state of California. His firsthand experience in the solar industry paired with the relationships he has built with installers gives him a rare and in-depth level of understanding about the solar industry in America.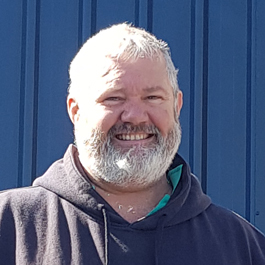 Peter Sendy
Chief Editor, SolarPanelTalk
---
Following in his brother Andy's footsteps, Peter began his career in the solar industry in 2009 when he founded Gawler and Barossa Solar. Since 2015, Peter has been the Chief Editor of SolarPanelTalk, the largest solar panel technical forum in the U.S.
Through moderating and evaluating posts on the site, Peter has gathered valuable knowledge and insight into the changing information needs for consumers, as well as developing trends in the industry. His areas of expertise include solar system monitoring, solar battery storage solutions, solar system design, and solar industry trends.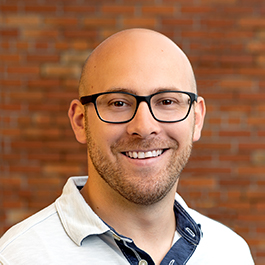 Evan Nicoles
Electrical Engineer
---
Evan's interest in solar began while he studied electrical engineering at Virginia Polytechnic Institute and State University. After completing a renewable energy course and discovering a particular passion for the solar industry, he focused his senior project on constructing and maintaining a solar array. After graduating with his bachelor's degree in 2014, Evan briefly worked in sales for a residential solar installation company before joining Michael in supporting users of the OnGrid Tool.
Because several OnGrid users inquired about solar economics, Evan was able to acquire a deeper understanding of the financials of solar. In addition to supporting users, he generated a new sales proposal, maintained the OnGrid web application (OnGrid Sky), and created OnGrid's website.
In 2017, after three years with OnGrid, Evan joined SolarReviews and Solar-Estimate.org as a web developer. In 2019, he opened the company's New Jersey office in Asbury Park, NJ.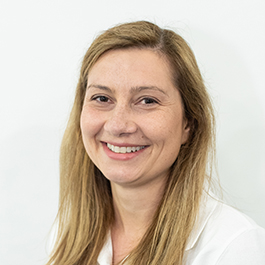 Amanda Major
Project Manager and Web Designer
---
Amanda grew up on a self-sufficient farm located in the beautiful Adelaide Hills in South Australia. It was early on when she learned to appreciate and respect the environment, nature, and the idea of a sustainable future. She was introduced to the benefits of solar at a young age, as solar was what generated most of the power and hot water on the farm.
Going on to study architecture and design at Adelaide University, she focused on creating sustainable homes with alternative eco-friendly products. She went on to complete her other degree in multimedia design in Sydney, where she went on to run her own design studio for several years.
Amanda joined the SolarReviews and Solar-Estimate.org team in 2015 as Design and Project Manager. Reflecting on her tenure, Amanda says, "It has been exhilarating to be a part of the development and success of America's leading solar calculator websites. I'm very proud to be helping thousands of Americans install solar on their homes."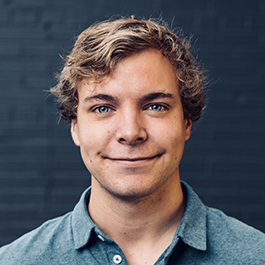 Austin Bowers
Web Designer
---
Austin is a Web Designer for SolarReviews and Solar-Estimate.org, working out of the Asbury Park, NJ office. Austin's interest in solar power and renewable energy began with his fascination with electric vehicles and the idea of off-grid living with the use of solar panels and batteries. He strives to deliver a great user experience on each website, making it easier for people to learn about the many benefits of switching to solar power.
Prior to joining the team, Austin ran his own freelance graphic and UX design business focusing on client image and branding. He developed websites, designed logos and posters, and edited photography. He also worked for an online travel booking agency as their Graphic Designer, where he learned skills associated with designing for website optimization.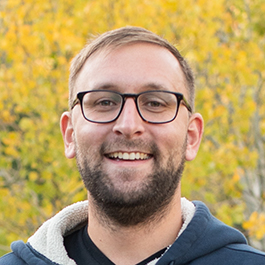 Scott Nelson
Electrical Engineer and Technical Solar Analyst
---
Scott is a data analyst for SolarReviews and Solar-Estimate.org. With a degree in electrical engineering from the New Jersey Institute of Technology, Scott provides an analytical approach to website content creation. Scott developed a passion for renewable energy while taking global sustainability courses at NJIT during the pursuit of his degree.
Scott previously worked as an AudioVisual (AV) Project Engineer and Project Manager in New York City for five years, where he designed and oversaw many high-end residential and commercial AV projects.
Scott joined SolarReviews and Solar-Estimate.org in January 2019 to pursue a career where he could apply his engineering skills to the renewable energy field.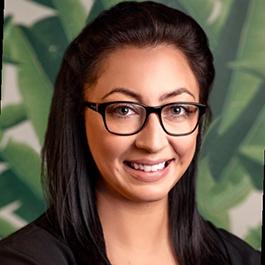 Krista Simicich
Chief Content Editor
---
Krista is the Chief Content Editor for SolarReviews and Solar-Estimate.org. Her interest in renewable energy resources, coupled with a passion for language, is what drives her to produce informative content that enriches the knowledge of both prospective and current solar energy customers.
After graduating from Coastal Carolina University with a dual degree in marketing and English, Krista served as a copywriter in the digital marketing and advertising space, as well in the non-profit sector.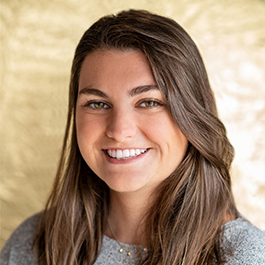 Catherine Lane
Solar researcher and Writer
---
Catherine is a Researcher and Content specialist at SolarReviews and Solar-Estimate.org. After witnessing first-hand the impacts of Superstorm Sandy on her hometown in 2012, she became interested in environmental and climate issues. This newfound passion led her to pursue a degree in environmental science at Ramapo College of New Jersey.
She became a member of the college's Sustainability Committee, which focused on implementing and advocating for sustainability initiatives on campus, including projects related to the school's transition to solar power.
Catherine previously worked as an Assistant Project Manager at an engineering firm where she conducted research and reported on various types of contaminated sites. Some of her other work experience includes completing research on raptor migration in the Eastern United States and on the nesting habits of endangered shore birds along the New Jersey coast.
Catherine graduated from Ramapo College of New Jersey with a B.S. in Environmental Science and a minor in Environmental Studies.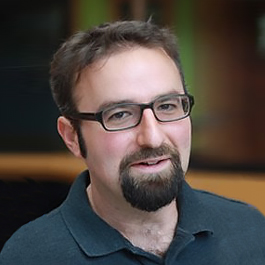 Dan Hahn
Solar Policy Expert
---
Dan Hahn founded residential solar energy information and policy resource, Solar Power Rocks, in 2007. He is currently the site's Chief Architect and Senior Editor, and is presently helping to formulate its content advisory board.
Driven by a mission to communicate how all state legislatures can encourage solar energy growth, he developed annual state scorecards to benchmark solar policy performance across the United States. He also works with solar installers, small businesses, and nonprofits to develop strategic plans and helps those looking to transition into new careers and entrepreneurship.
Dan earned his B.S. in Financial Management from the University of Illinois in 2001, and his M.S. in Industrial/Organizational Psychology from Portland State University in 2008.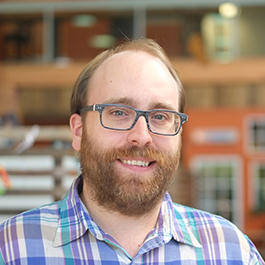 Ben Zientara
Residential Solar Policy Expert
---
Ben began his career in the energy industry working for Open Access Technology International (OATI), a company that creates software used to run the U.S. energy grid. His role there supported OATI experts on federal regulatory policy, distributed energy, demand response, and smart grid solutions.
Ben came to Solar Power Rocks in 2014, adding his expertise to the solar policy analysis and residential solar financial projections the site is known for. He is in charge of content for the site, and spearheads SPR's annual state solar power rankings report.
In addition to his solar and energy industry work, Ben has worked on city-level sustainability planning, life-cycle analysis of products and processes, and clean energy advocacy.
He holds a Bachelor of Science degree from the University of Minnesota in Scientific and Technical Communication, with a minor in Sustainability Studies.
---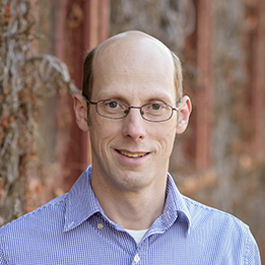 William White
Solar Advisor / Curriculum Developer & Instructor
---
William has been developing course content and teaching customized classes for Solar Energy International (SEI) since 2016. He also serves as Field Services Technician for SEI, a role that sees him review residential plansets and perform field audits for PV systems to ensure accuracy, installation quality, and code compliance.
In addition to his SEI-related work, William is a current content advisor for Solar-Estimate.org and SolarReviews.
Since 2015, William has served as an adjunct instructor for Vermont Technical College, where he teaches courses centered around wind power systems and solar PV technology. In this role, he creates lessons, labs, and hands-on learning experiences that include servicing the VTC MET Tower and performing PV panel installations.
William's past experience includes working for RGS Energy as Director of Construction, where he managed a team that performed residential PV installations and supervised all Operations and Construction Managers on the East Coast. He was also Operations Manager with Real Goods Solar from 2012-2014, where he oversaw residential installation crews, ensured quality control and safety standards for all installs, and edited and approved job material orders.
William also previously worked as a Production Manager for SolarWrights, where he participated in solar thermal sales functions, including performing site visits, calculating estimates, and drafting contracts. He began his career in solar with the same company in 2005 as an installer, a role in which he installed roof mount and ground mount systems.
William holds a Photovoltaic Installations NABCEP certification and was previously a certified solar heating installer.