How much is a Tesla? All Tesla models & prices in 2020
Written by Zeeshan Hyder
Updated August 12, 2021
10 minutes read
Categories: Electric vehicles, Tesla
Unless you've been living under a rock, you know that Tesla is one of the most forward-thinking automotive firms in the industry. Thanks to their high-performing electric vehicles (EVs), Tesla has single-handedly proven that electric cars can be exciting and desirable.

Teslas haven't just captured our imaginations, but serious market share too: Teslas account for an estimated 75%-85% of EVs sold in the US alone.
Of course, there are many factors that have driven Tesla's success, such as their unrivaled range, innovative use of technology, and their radical rethink of interior car design. But there's one key factor that's not often given enough credit, and that is Tesla's aggressive pricing of their cars.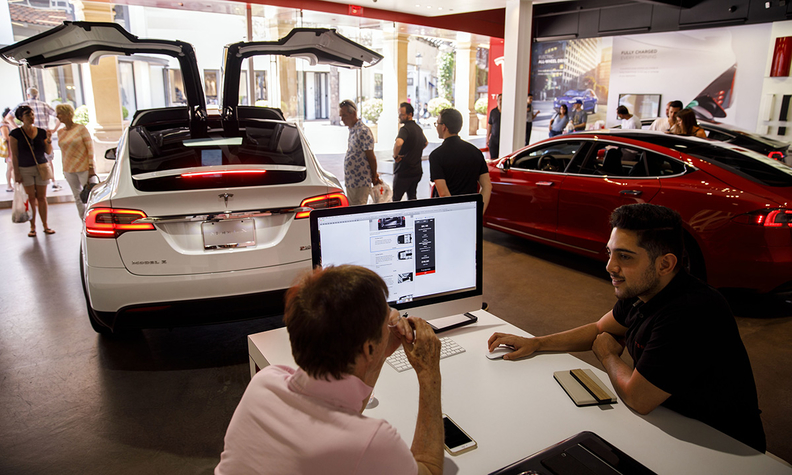 At a Tesla showroom, you can look at the cars, but you can't actually buy one. For that, you'll need to go online. Image source: Automotive News
Indeed, offering great electric vehicles at competitive prices has been Tesla's goal all along. Elon Musk stated back in 2006 that Tesla's long-term goal was to offer electric cars at prices that most consumers can afford. Now, more than a decade later, we can see that Tesla's strategy worked: in 2019, the Model 3 emerged as one of the top-selling cars in the US.
Tesla cars are tempting more and more Americans to make the switch to electric vehicles.
Are you also thinking of buying a Tesla? Or are you just curious about what their pricing is like? Either way, in this blog we'll tell you what to expect when it comes to buying a Tesla.
We'll tell you exactly how much Tesla models and customizations cost in 2020. We'll also look at the other costs associated with owning a Tesla so you know what to expect if you get one.
Buying a Tesla is different from buying other EVs
Tesla is unique — and not just because of their branding and design. When you buy a Tesla — regardless of the model or trim level — you work directly with Tesla, not a third-party sales force like traditional car brands. In fact, you can buy a Tesla remotely from the comfort of your home. Go online to their website, customize the vehicle of your choice, place your order, and wait for it to be delivered.
There's no haggling, pushy salesmen, or dealership gimmicks to deal with. Unlike other car companies, Tesla doesn't have dealerships, but rather showrooms. If you prefer the "in-store" experience, you have the option to stop by a showroom, whether you want to go for a test drive, speak with a specialist, or customize your car.
How much does each Tesla model cost?
As of February 2020, Tesla offers three vehicles:
Model 3;
Model S; and
Model X.
One thing to keep in mind about Tesla is that the prices for new inventory are fixed. So, the price of a base Model 3 in New York is the same as in Beverly Hills.
Each of Tesla's vehicles comes in a few different versions, each with optional upgrades that can drastically affect the price.
We've created a handy table to show you the price range for each model and variant. All Tesla prices we've quoted here are the final retail prices, straight from the Tesla website.
Now, let's drill down a bit and see the prices for every version of the Tesla cars.
Table 1. Range and prices of Model 3, Model X, and Model S
| Model and Version | Range | Base price | Fully loaded |
| --- | --- | --- | --- |
| Model 3 Standard Range Plus | 250 miles | $39,990 | $51,490 |
| Model 3 Long Range | 322 miles | $48,990 | $60,490 |
| Model 3 Performance | 322 miles | $56,990 | $66,990 |
| Model S Long Range | 373 miles | $79,990 | $95,490 |
| Model S Performance | 348 miles | $99,990 | $115,990 |
| Model X Long Range | 328 miles | $84,990 | $106,490 |
| Model X Performance | 305 miles | $104,990 | $128,490 |
US Tesla website visitors will see two different prices:
Purchase Price
Include potential savings price*
The Purchase Price is the real sticker price of the car. It's also the price that we've used throughout this blog when discussing Tesla prices.
However, when you're on the Tesla site and click on a specific car for more details, the 'Include potential savings' price is shown to users by default. This savings cost includes tax incentives and estimated "gasoline savings". This price is lower than the price that consumers will actually pay to purchase the car, and thus, in our opinion - not a very helpful number.
Tesla Model 3 price
The Model 3 is the newest car in the Tesla portfolio, and also its top-selling vehicle. Its base price is $39,990. This makes it Tesla's most affordable vehicle, but unfortunately still $5,000 more than the $35,000 price tag long-promised by Tesla.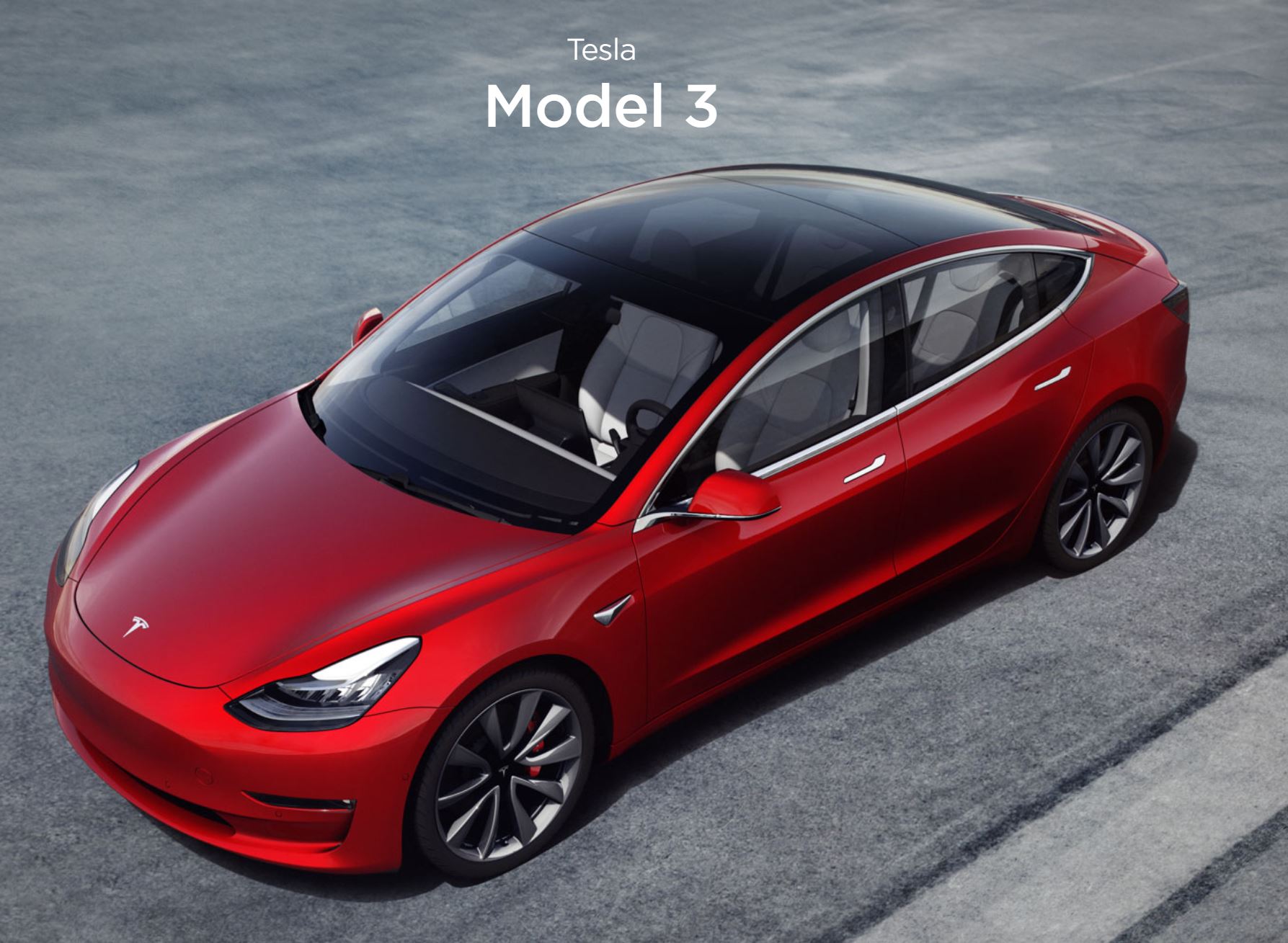 Image source: Tesla
While the Model 3 doesn't have the performance or features of Tesla's premium sedan offering, it's still classified as a luxury sedan by most auto magazines and websites. This puts the Model 3 in the same class as gas-powered cars such as the BMW 3 Series.
The Model 3 — like all Teslas — comes standard with a 4-year basic vehicle warranty and an 8-year battery and powertrain warranty.
If you opt to customize the top Long Range trim level with all the bells and whistles, it will set you back a total $66,990.
Tesla Model S price
The Tesla Model S starts at a cool $79,990 for the Long Range variant. At that price, you get a car with an impressive 373 miles of range. At the time of writing, this is the longest range of any EV on the market by a large margin.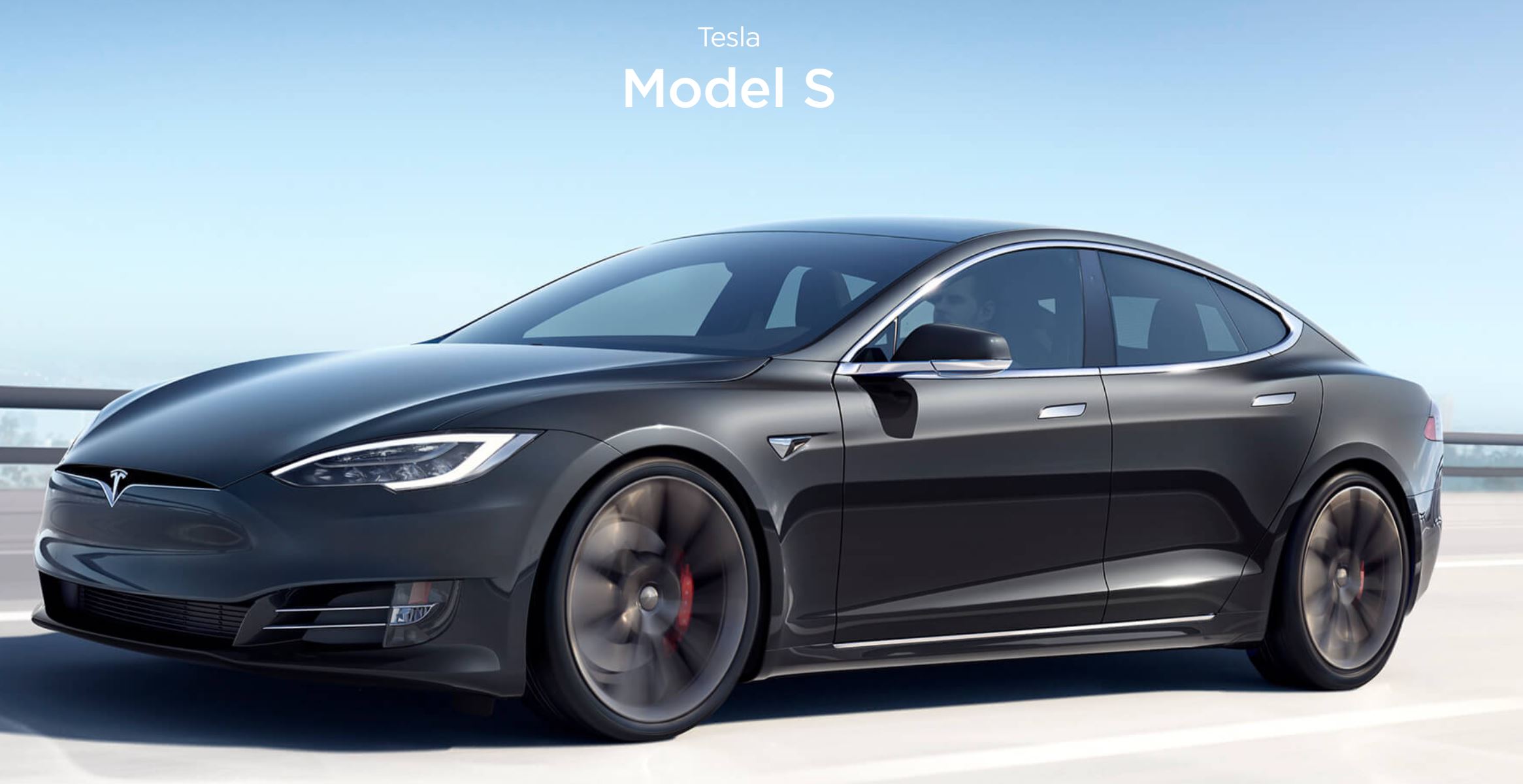 Image source: Tesla
If you're willing to put down $100K ($99,990 to be exact) for the Model S Performance, you'll get a lightning-fast car that'll take you from 0 to 60 mph in just 2.4 seconds.
The Tesla Model S was the first mainstream car released by Tesla, and remains their flagship offering. However, the once-revolutionary EV hasn't changed much since its launch in 2012, leading many car aficionados to call for a refresh.
Tesla Model X price
The Model X is Tesla's SUV option, known for its distinctive 'falcon-wing' doors. It has a starting price of $84,990, which positions it in the luxury SUV segment against gas-powered vehicles like the Mercedes-Benz GLE or the BMW X5.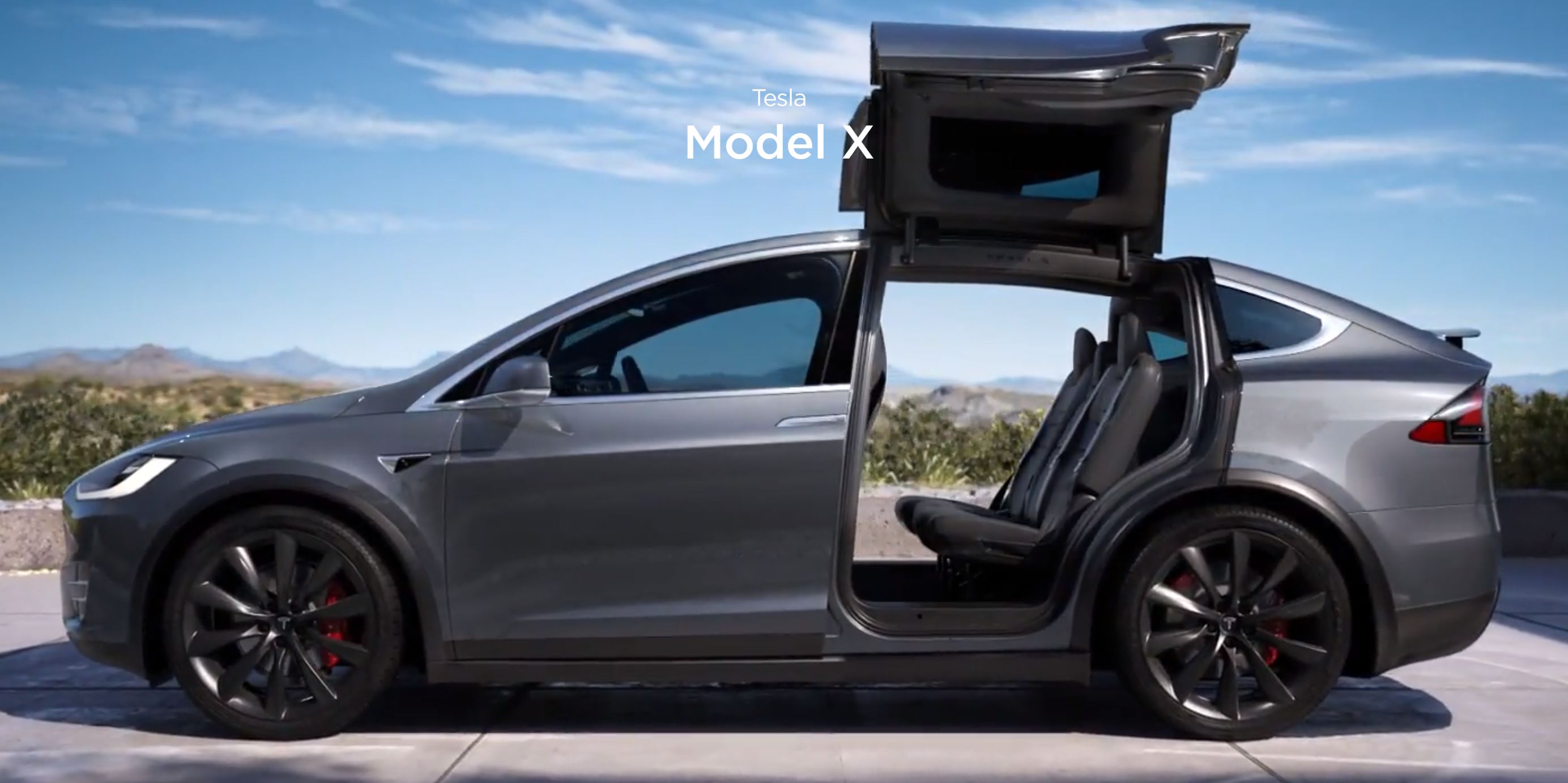 Image source: Tesla
What's interesting is that the Model X has the largest range between the base price and fully-loaded price. This is due to the option of adding additional seating; you can customize the car for a more spacious seating configuration that'll fit six passengers over three rows for $6,500.
Now let's take a quick look at the pricing of some competition: the Audi eTron and Porsche Taycan, Tesla's top rivals in the luxury EV segment.
Prices of Tesla's closest electric competitors
No other electric vehicle brand in the US has come close in terms of Tesla's popularity. However, for the sake of comparison, we've included some price information for EVs from rival manufacturers. We've selected the Audi eTron and Porsche Taycan, cars that compete with Tesla in the luxury EV segment.
The Audi and Porsche prices reflect the Manufacturer Recommended Retail Prices (MRRPs) posted on their respective websites.
Audi eTron price
The Audi eTron, German luxury-car marker Audi's electric SUV, starts at $75,800, a price not much different from the Model S and X. However, while similar in price, the eTron really lags behind the Tesla cars when it comes to performance and range.
Porsche Taycan price
Meanwhile, the Porsche Taycan has the highest starting price of all. Porsche has played up the relatively reasonable price (for a Porsche!) of $104,000 for the entry-level version, the Tacycan 4S. Except when you check its price online, there's a base equipment cost of around $9,000, bringing the actual starting price to $112,990. A bit sneaky on Porsche's part, if you ask us!
As with every car offered by Porsche, the Taycan offers a staggering amount of add-ons and design options. That means that the price difference between the cheapest 4S version and a totally tricked-out 4S Turbo is a massive $127,160!
Base price to max price: Tesla Model 3, Model X, and Model S vs. Competitors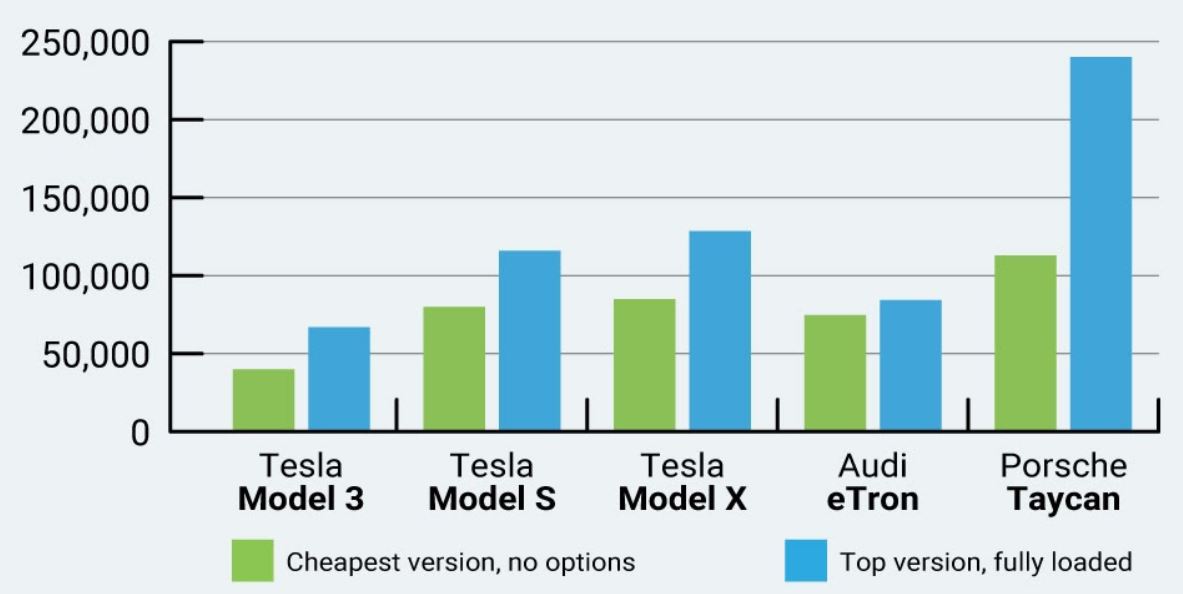 Upcoming models: Tesla Cybertruck price, Tesla Model Y price, and Tesla Roadster price
If you're more interested in one of Tesla's upcoming offerings, here's a quick look at what you can expect to pay for each model, and when they're scheduled to be released.
| Model | Base price | Max price | Expected launch |
| --- | --- | --- | --- |
| CyberTruck | $39,900 | $76,900 | Late 2022 |
| Model Y | $48,000 | $74,000 | Early 2021 |
| Roadster 2020 | $200,000 | $250,000 | Unclear |
We recommend that you take both the estimated prices and release dates with a grain of salt, as Tesla is notorious for production delays and repeated changes to vehicle prices before and after their launches.
Tesla Cybertruck
The reveal of the retro-futuristic Tesla Cybertruck in November 2019 definitely had people talking. While people have mixed feelings about its looks, all agree that if Tesla does actually deliver on the Tesla Cybertruck prices projected on its website, this pickup could pick up massive market share.
You can currently book the Tesla Cybertruck by paying as little as $100 as a deposit.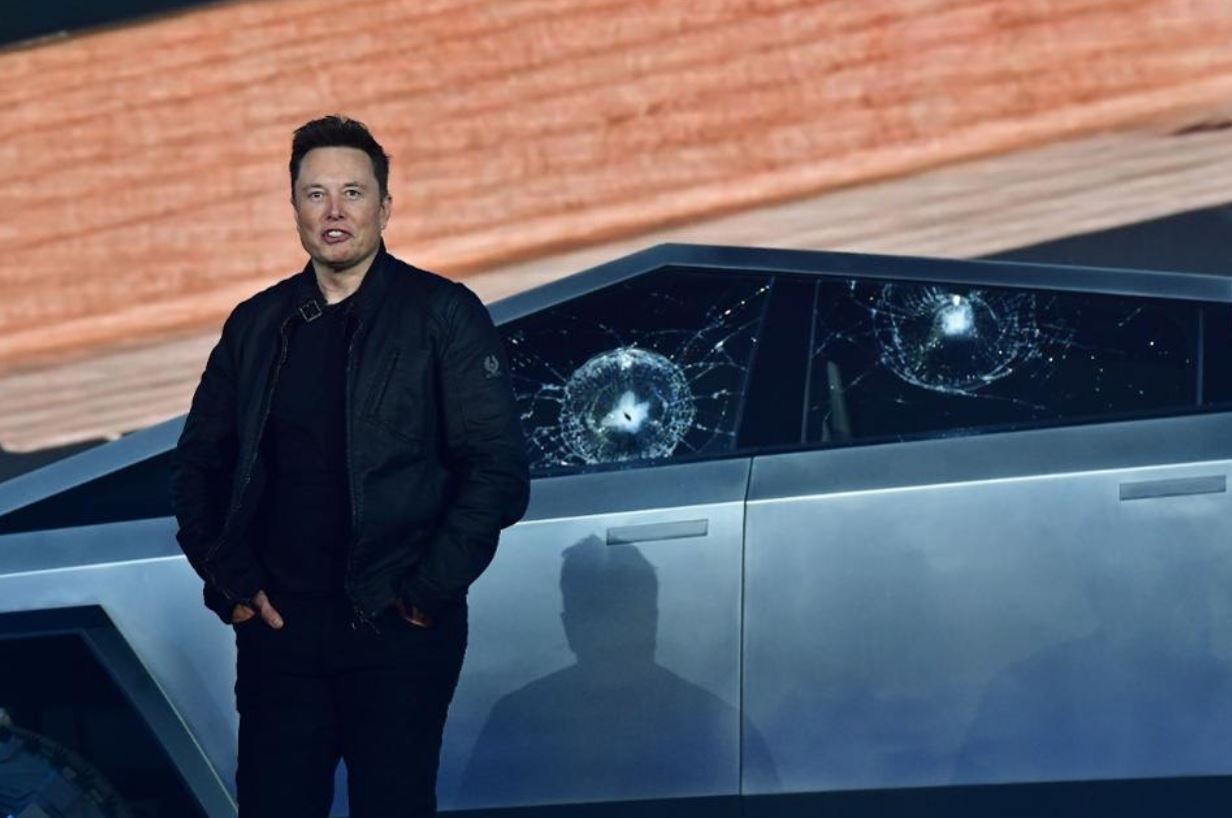 Tesla and its CEO Elon Musk faced embarrassment when the Tesla Cybertruck's 'armor glass' windows shattered during the vehicle's unveiling. Despite the hiccup, a quarter of a million Americans paid the $100 deposit to book one. Image credit: Forbes
Tesla Model Y
The Model Y will be Tesla's offering in the fast-growing crossover vehicle category. Tesla watchers have described it as a cheaper, small version of the Model X SUV - similar to how the Model 3 is considered a cheaper, smaller version of the Model S.
Given that Tesla has brought innovative design and impressive performance to all its cars so far, we expect that the Model Y will be one of the more exciting offerings in the generally staid crossover segment.
Tesla Roadster 2020
The 2020 Roadster is a refresh of the 2006 Tesla Roadster, the car that launched Tesla Motors onto the automotive scene. Tesla's 2006 Roadster proved that an electric car could deliver amazing performance and come with decent range.
Tesla promises its 2020 edition will be the fastest street-legal car yet - but all that speed won't come cheap. The Tesla Roadster 2020 will cost $200,000 a pop, or $250,000 if you want the Founder Series, which will be the first 1,000 Roadsters that are produced.
Are there incentives or rebates to reduce Tesla car prices and costs?
You can't haggle with Tesla over price if you plan on buying a new car from them. But there are ways you can save money on your total purchase price.
Free Unlimited Tesla Supercharging (Model X only)
As of January 2020, Tesla is offering this freebie on the Model X - for both the Long Range and Performance versions.
This is a pretty attractive incentive, especially if you're someone who frequently travels long distances. Tesla has its own proprietary network of Supercharging stations across the country, and their charging stations will charge an EV battery in half the time of other "fast-charging" stations.
Tesla Supercharging stations are installed in places like malls, grocery stores, shopping centers, and downtown areas to make it convenient for people to charge their cars. Image source: Design News
It's hard to put a dollar amount to this, as how much it will save you really depends on how often you go on long-distance trips (over 300 miles) and plan to use Superchargers.
State-level incentives
Some states offer generous cash incentives and tax rebates for EV purchases.
California offers up to $7,000 based on income requirements, while Colorado offers an impressive $5,000 in state tax credit if you buy an EV with cash, or $2,500 if you lease one.
Other states offer associated benefits like reduced or free tolls, and unlimited access to HOV lanes.
Federal EV rebate - no longer available for Teslas
This $7,500 incentive played a big role in boosting early Tesla sales. However, Tesla has fallen victim to its own success: Tesla is the first car-maker that no longer offers the tax incentive on its EVs.
The incentive reduction was triggered by Tesla reaching the milestone of 200,000 EVs sold back in July 2018. The incentive is allocated on a sliding scale, so when any EV automaker reaches the 200,000 EV sales benchmark, the incentive is reduced before disappearing entirely, as it did for Tesla at the end of 2019.
Note: All other car makers still qualify for the rebate, except for General Motors, whose rebate expires in April 2020.
How much do Tesla customizations cost?
The customization options for Teslas are quite limited. While that means there's less decisions to make when you're buying your Tesla, it also means you aren't left with as much freedom to personalize it as you would with something like the Porsche Taycan.
The table below shows you all the add-on options, and how much they cost, as of February 2020.
Table 2. The cost of Tesla customizations, by model
| Feature | Model 3 | Model S | Model X |
| --- | --- | --- | --- |
| Full Self-Driving Capability (Autopilot) | $7,000 | $7,000 | $7,000 |
| Six Seat Interior | N/A | N/A | $6,500 |
| Seven Seat Interior | N/A | N/A | $3,500 |
| Interior styles |   |   |   |
| All Black | Included | N/A | N/A |
| All Black - Figured Ash Wood Decor | N/A | Included | Included |
| Black and White - Dark Ash Wood Decor | $1,000 | $1,500 | $1,500 |
| Cream - Oak Wood Decor | N/A | $1,500 | $1,500 |
| All Black - Carbon Fiber Decor | N/A | $500 (Performance only) | $500 (Performance only) |
| Black and White - Carbon Fiber Decor | N/A | $2,000 (Performance only) | $2,000 (Performance only) |
| Colors |   |   |   |
| Pearl White Multi-Coat | Included | Included | Included |
| Solid Black, Midnight Silver Metallic, Deep Blue Metallic | $1,000 | $1,500 | $1,500 |
| Red Multi-Coat | $2,000 | $2,500 | $2,500 |
The crown jewel of Tesla's additional options is the Full Self-Driving Capability, the more powerful version of the default Autopilot. This is the feature that allows Autopilot navigation, auto-lane change, autopark and the parking lot Summon feature. It costs the exact same for all Tesla models: $7,000.
The color customizations are also the same across all Tesla vehicles, though costs can vary, based on the model.
The availability of some customizations is more limited; the Carbon Fiber Decor interior styling, for instance, is only available for the Performance versions of the Model S and Model X.
Note: Tesla also offers several different wheel options based on model and version.
Are there any extra or hidden costs to owning a Tesla?
Yes, there are several additional expenses you have to account for.
Of course, this is the case with buying a car from any manufacturer. The total price you end up paying to complete the purchase process is always several thousand dollars higher than the advertised price.
Here are the various costs you should be prepared for when you buy a Tesla:
Non-refundable order fee: When you buy a Tesla, there is a $100 non-refundable order fee that is charged in addition to the sticker price.
Destination fee: You'll have to pay a $1,125 destination fee for the delivery of your vehicle. Most car makers charge a destination of about this much. 
Documentation fee: This will cost you an extra $75. Again, this is a relatively typical amount to pay when buying a car.
Taxes and fees: Model 3 buyers report paying between $4,500 and $5,000 in taxes and fees. You should expect to pay more if you buy a Model X or Model S.
Home charging station (optional): All Tesla cars come equipped with a Tesla Mobile Connector, which can give your car up to 30 miles of range an hour. However, Tesla recommends the more powerful Tesla Wall Connector; it'll cost you $500 to buy one, and a few hundred dollars more to get it installed professionally. [Read more: Tesla charging options].
The good news is that the refundable $1,000 reservation fee and $2,500 order deposit that Tesla used to charge on all cars was dropped in 2019.
Do Tesla gas savings reduce the cost of owning a Tesla?
In addition to the tangible tax credits mentioned above, Tesla proudly promotes that its EVs provide "gasoline savings," as well. Since you're recharging your car battery rather than buying gas, the automaker assures that buying their EVs are cost-effective because of the savings you'll see when it comes to gas money.
The gasoline savings that Tesla shows you varies depending on the model you select. But all their figures are calculated assuming that the average driver spends roughly $2.58 per gallon, and drives an average of 10,000 miles per year for six years.
Of course, gas savings can vary a lot based on where, and even how, you drive. Luckily, there are useful websites that allow you to calculate the actual gas savings you can expect with a Tesla.
Teslanomics: This site offers a calculator that takes into account your driving style, average mileage, and even how much you expect to use Tesla's Supercharging network. For now, the Teslanomics calculator only works for the Model 3.
Chargehub: This website shows you gas savings for each popular EV (including Teslas), based on which state you live in.
How much does it cost to charge a Tesla?
If you're charging a Tesla at home using utility power, it will cost you roughly $10-20 to charge a Tesla from a zero charge. Unless you drive more than 50 miles per day, you won't actually need to charge your Tesla all that much.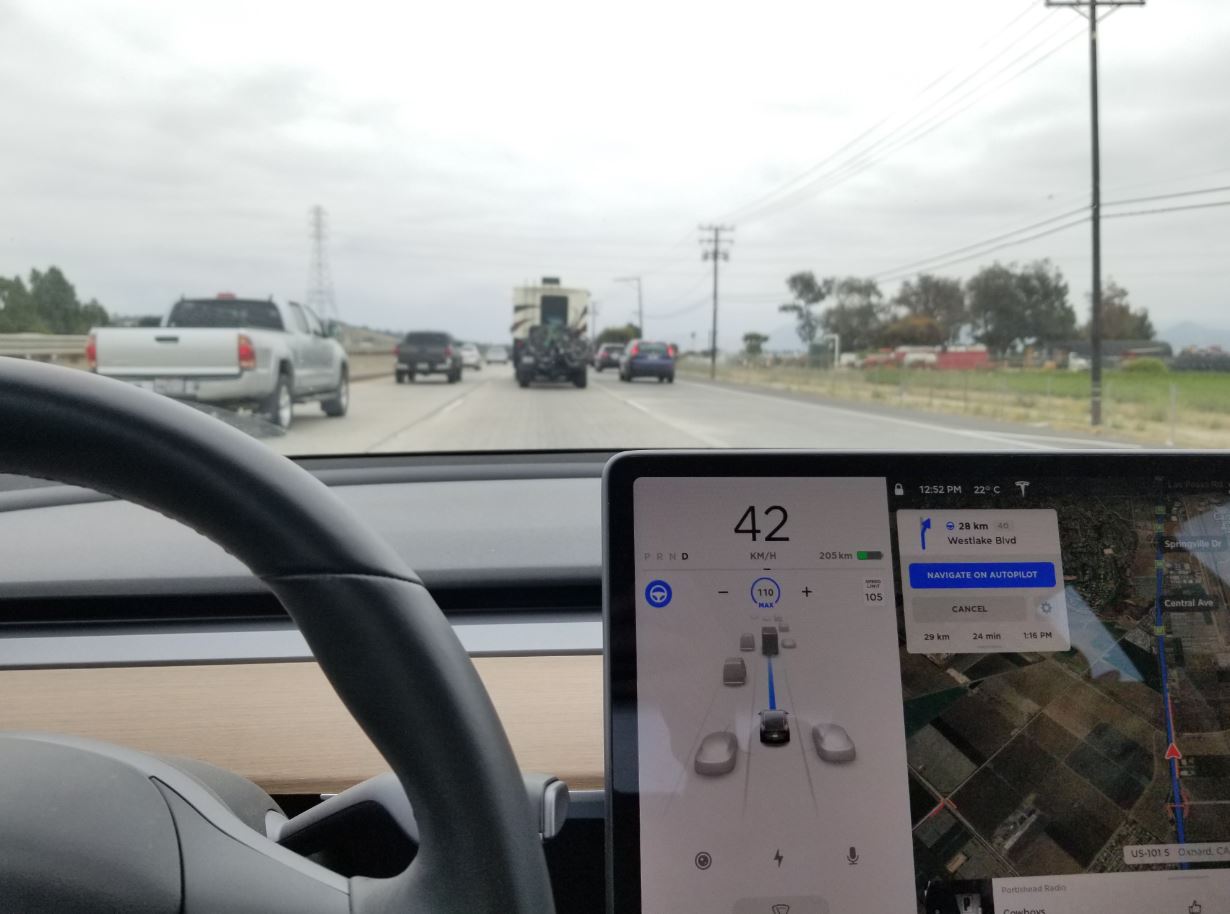 Drivers with an average daily commute of 50 miles per day or more can expect to charge their Tesla more often. Image source: Clean Technica
Another way to look at this cost is by the cost per mile metric. We analyzed the data and found that it cost between 3.7 and 5.2 cents per mile to charge a Tesla, depending on the make and model.
This compares very favorably when compared with the cost per mile to drive popular gas-powered vehicles, which is approximately 20 cents per mile.
And if you install solar panels on your home and use the power generated to charge your Tesla, the charging cost will be even lower.
Check out our detailed blog on the cost of charging a Tesla.
How much are Tesla service and maintenance charges?
Teslas cost much less to service and maintain than traditional gas-powered vehicles. The reason for this is simple: EVs have much fewer moving parts than gas engines, and thus have less need for service and repairs.
In fact, according to Tesla, an annual maintenance service - which it once offered - is not necessary, and instead recommends a service only when you need to replace a part.
One estimate by a Tesla Model 3 owner calculated a 5-year maintenance cost of around $980 - compared to $3,974 for maintaining a Honda Accord for the same period of time. This may be a slightly optimistic assessment - the writer owned the car for less than a year and recommends changing parts yourself to save money - but it still points to substantial savings for Tesla owners.
Conclusion: Are Tesla cars worth the price?
While Tesla's EVs aren't the cheapest cars around, they offer plenty of bang for buck. They have innovative designs, the best-possible safety rating, and the longest ranges currently available for EVs.
You will also benefit from lower operating costs, especially due to the lower cost of charging an EV when compared to fuel costs for gas vehicles. Whether you choose to buy a Tesla now, later, or buy an electric vehicle from a rival car-maker, it's clear that EVs are the future.
And since EVs run on electricity and the cheapest source of electricity is generating your own solar power, you should definitely consider getting solar panels installed!