How to plan the perfect solar panel installation
Written by Chris Meehan
Updated August 13, 2021
4 minutes read
Categories: Solar 101, Solar financing, Solar panels, Solar power, Solar inverters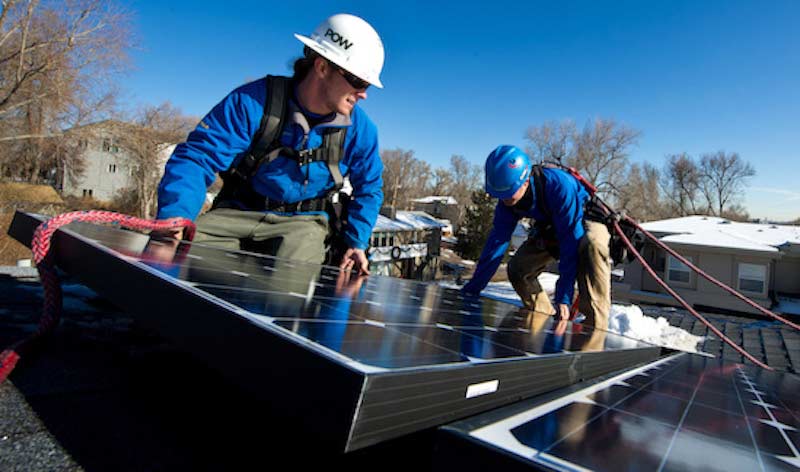 Whether you are a homeowner planning out a DIY solar panel installation or a new solar contractor winning your first solar job, these tips will minimize the risk of mistakes and reduce the stress and costs involved with installing a solar power system on a home.
Solar panel installation can be tricky because of variable local permitting rules, inspections from city and utility company inspectors, and differing interpretations of setback and fire code regulations.
Some of the tips below apply more to DIY homeowners. However, they are also things we sometimes see professional solar companies getting wrong!
Step 1: How many solar panels are needed to power the home and what is the objective of the installation
Most people are looking for a solar system that will produce 100% of their annual energy use, even if it does not quite cover their whole power bill.
If you are a DIY homeowner, you need to work out what your objective is. If you are installing solar for a client, you need to ask them what their objective is.
For example, you may want a bigger system if you are planning to get an electric car or perhaps a smaller system if your kids are about to head off to college. Regardless of the objective, you will need to figure out how many solar panels would be needed to offset 100% of the electric use in the specific home.
This is a good starting point for a conversation about objectives and budget.
We have included at the top of the page a free online estimator that will convert the dollar amount of the home's monthly power spend to a kWh monthly electric usage. It can do this because it has EIA energy use profiling for each area in the US in its database, as well as the electric rate plans from each utility in the country.
The next thing the estimator tells you is how many solar panels are needed to offset 100% of power use in the home. This is invaluable information to have at your fingertips.
Step 2: Work out how many solar panels will fit on the roof of the home, where the panels should go, and how much power they will produce
Another reason we have included the calculator above is that it uses machine-learned artificial intelligence to place solar panels in the best positions on the roof of a home. This shows you a fairly accurate idea of what you can fit on your home. It also adjusts the production according to the direction and tilt of your roof.
You shouldn't rely 100% on its panel placement because it does not take into account the setback rules for your specific city. To get the setback and panel layout 100% right you really need to either speak to the city or an experienced installer in your city.
However, if the estimator shows there is plenty of spare room on the roof, then it probably is safe to rely on its layout (at least initially).
Step 3: Even if you are considering a DIY solar panel installation you should seek quotes for a professionally-managed installation
The only good reason to organize your own DIY installation is to save yourself a few thousand dollars. A professionally managed job means that the solar company takes care of permitting, inspections, engineering approvals, and the actual physical installation of the system.
However, DIY solar installations don't always work out to be cheaper.
To see if this is the case, you need to get a quote from a full-service solar company. The added advantage of this is that oftentimes you can pick their brains for tips that will help when installing on your home. Typically they will prepare a compliant design which you can use as a guide even if you decide to stay on the DIY path.
We don't feel bad suggesting this because when many DIY customers do this they realize it is far better to just get a professional solar company to organize the whole job.
The estimator will give you a cost estimate for the system the home needs based on the average price charged by professional solar companies in your area for that size of the system. It will also get you specific prices from between 1-4 local solar companies on the system.
Step 4: Compare the solar companies' price with the cost of buying the equipment online
This page lists all of the top websites (and current prices) that sell solar panel kits to DIY customers.
You can search this page by system size, panel manufacturer, and brand of inverter: Shop solar panel kits.
This page also gives some advice on comparing different solar kit websites to ensure you are making a comprehensive comparison. Some websites selling solar panel kits online offer permitting and design packages as a service. These can be useful for DIY customers.
If you are a solar company rather than a DIY enthusiast, you may be able to save some money on your equipment by registering with one of the big wholesalers such as CED Greentech or Kranich.
Once you have the kit price you then have to add on the cost of installation. To do this, you have to choose a solar installer.
Step 5: Choosing a solar installer
Ask how long it takes them to install and interconnect a solar system to the grid and whether or not they have a waitlist.
Ask what solar panels and inverters they recommend and if they have experience installing those particular panels.
Ask for local references from clients they have previously installed for.
Ask them what accreditations and licenses they have, like a NABCEP accreditation.
Ask what they take care of regarding permitting and inspections, and what you're responsible for in terms of the permitting, engineering and inspections processes.
Step 6: How much will solar panel installation cost for a DIY customer
The problem for DIY customers is that solar installers typically charge a lot to install a one-off system compared to what they charge a solar company to do the same job.
This is the reason DIY projects often don't work out to be any cheaper.
A solar installer will typically charge a solar company around 70 cents per watt to install a large volume of jobs but will charge one DIY customer around $1.10 per watt to install a system. This is because there is a lot more hand-holding and a greater risk of mistakes with a DIY job.
So for a standard 7kW system, the installer may charge a DIY customer $7,700 to install it even though it is only a 1-2 day job for a crew of three people (plus inspections).
Step 7: The permitting process begins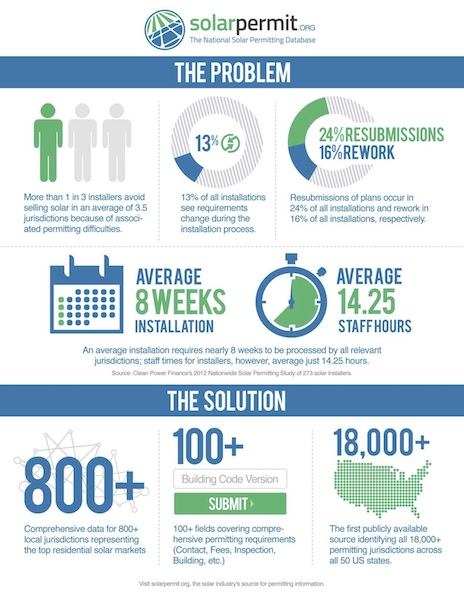 Depending on where you live and what's required, this process can take anywhere from a couple of days to several weeks or months.
Certain cities and towns have been designated as Solar Friendly Communities or SolSmart Communities, which means they've taken additional steps to make the permitting process quicker and easier. In some of these communities, solar systems can be permitted within a day of submitting applications.
But the process is among one of the remaining areas where many think the costs (the so-called "soft costs" of solar panel installation) can be significantly reduced. The city should be able to tell you how long the process will take.
Step 8: Getting the equipment and installing the system
Finally, the day has come and your solar contractor starts prepping your roof and house for your new solar panel system. This is also usually when they bring the solar panels and other equipment to your home. 
The actual installation will usually take between one and three days to install, depending on the size of the system and the roofing materials. The process starts with the installers making sure the roof is sound and ready for the solar panels and racking equipment. At this time, the installer may have to install a new power meter that allows for bi-directional metering of electricity, which enables net metering to take place. 
The crew will then start installing the wiring for the new solar system. Then they'll install racking equipment on the roof, followed by the solar panels. Finally, they'll connect the solar panels to the inverter and your home's main circuit board. 

Step 9: Interconnection — the final step
Here's the hardest part. The system is physically installed and you're ready to start producing power, but there's still a final step: interconnection and final approval.
Prior to allowing your system to go online and start providing your home with energy from the sun, your solar system must undergo a final inspection from the utility and/or local officials. The inspectors will ensure the work done by the solar installer was done safely, appropriately, and to code.
Once the inspectors have signed off on the solar array, the switch is flipped and the solar panels are officially generating electricity for your home.