What are the best solar panels to buy for your home in 2020?
Written by Zeeshan Hyder
Updated August 12, 2021
10 minutes read
Categories: Solar 101, Solar panels, Solar power
In this blog, we've compiled rankings of the best  residential solar panels on the market in 2020 based on each of the following criteria
Table 1. The best solar panels for home use based on different criteria
The overall best solar panels based on expert opinion
We asked a group of solar industry veterans to weigh the pros and cons of different solar panel brands and choose which they would install on their own homes.
What's interesting is that all of these experts said that the most crucial factors when judging solar panels are:
The manufacturer's financial position and its marginal cost of manufacture; 
Brand reputation; and
Value for money
They explained that since solar panels last so long, consumers should buy from a company that's likely to be around to honor any warranty claims over the minimum 25 year life of the panel.
After comparing the different solar panel brands available, they came with their list of the top 5 solar brands for 2020.
Table 2. The 5 best solar panel brands in 2020 according to solar industry veterans 
#
Company Name
What the experts like about it
1
Panasonic
+ Very high-quality panels
+ High efficiency and tied-for-best temperature coefficient
+ Strength of company and reputation for manufacturing excellence
2
LG
+ Very high-quality panels
+ Strong corporate reputation & warranty support
3
Canadian Solar
+ High-quality panels
+ Lower price means it offers amazing value
+ Strong financial position makes warranty support likely
4
Trina Solar

+ Solid all-around performance
+ Low cost for a Tier 1 panel

5
SunPower
+ Best panel specs (highest efficiency and great temperature coefficient
+ Would be #1 but overly expensive and current corporate instability
The rankings are a mix between two different types of solar manufacturers.
The first type comprises makers of premium solar panels: Panasonic, LG and SunPower. The first two of these are also the top choices of our experts, as they are massive conglomerates known for high manufacturing standards. 
The other type of company that made this list are Chinese manufacturers panels that offer great value for the money: Candian Solar and Trina Solar. [Due to its strong links to China, Canadian Solar is actually considered a Chinese company despite being headquartered in and named after Canada].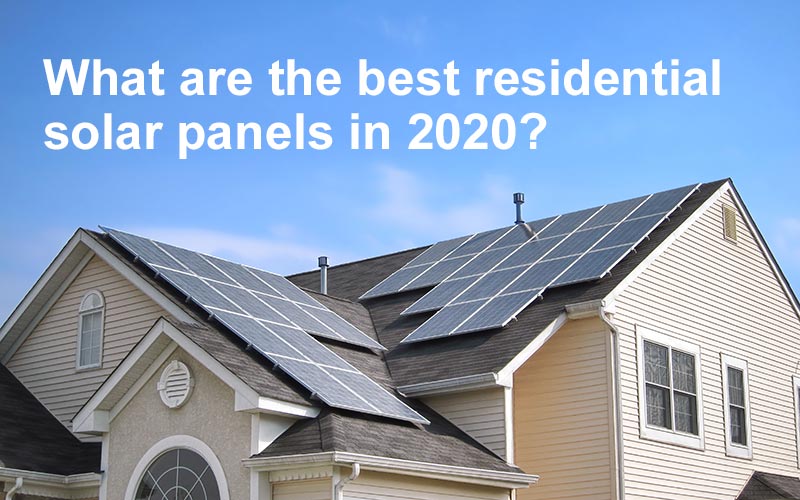 It's worth pointing out that SunPower, despite having the best-performing solar panels in the market, didn't earn the #1 spot. According to the experts, SunPower's ranking was lowered due to its troubled financial position, coupled with its high price point. We'll be keeping an eye out to see how things change as SunPower spins off its manufacturing business into a new entity called Maxeon Solar. 
The 10 best-selling solar panel brands for home
We're sure you are curious about what solar panel models are most popular among homeowners. To find out, Solar-Estimate.org compiled data from recent residential solar installations in California, the largest solar market in the US by a large margin.

These are the top 10 solar panel manufacturers based on their use in California home solar installations, along with the top-selling model for each brand.
Table 3. The best-selling solar panel models in California (Jan 1, 2019 - Oct 30, 2019)
#
Panel Manufacturer
Most Popular Model
Power
Efficiency
1
SunPower

SPR-X22-360

360

W

22.2

%
2
Panasonic

VBHN330SA17

330

W

19.7

%
3
Hanwha Q Cells  

Q.PEAK DUO BLK-G5 315

315

W
18.7%
4
REC Group

REC290TP2 BLK

290

W

17.4

%
5
LG

LG335N1C-A5

335

W

19.6

%
6
SolarWorld

SLA300M

300

W

18.4

%
7
LONGi Solar

LR6-60PB-300M

300

W

18.3

%
8
Mission Solar

MSE310SQ8T

310

W

18.7

%
9
Solaria

PowerXT-360R-PD

360

W

19.9

%
10
Hyundai

HiS-S300RG

300

W

18.3

%
SunPower snags the #1 spot for the top-selling solar panel model. While our experts loved the best-in-class specs of the SunPower X-series, they were concerned about their higher cost and the company's viability. However, it seems that Californian consumers are happy to pay a hefty premium to get the very best solar panels available.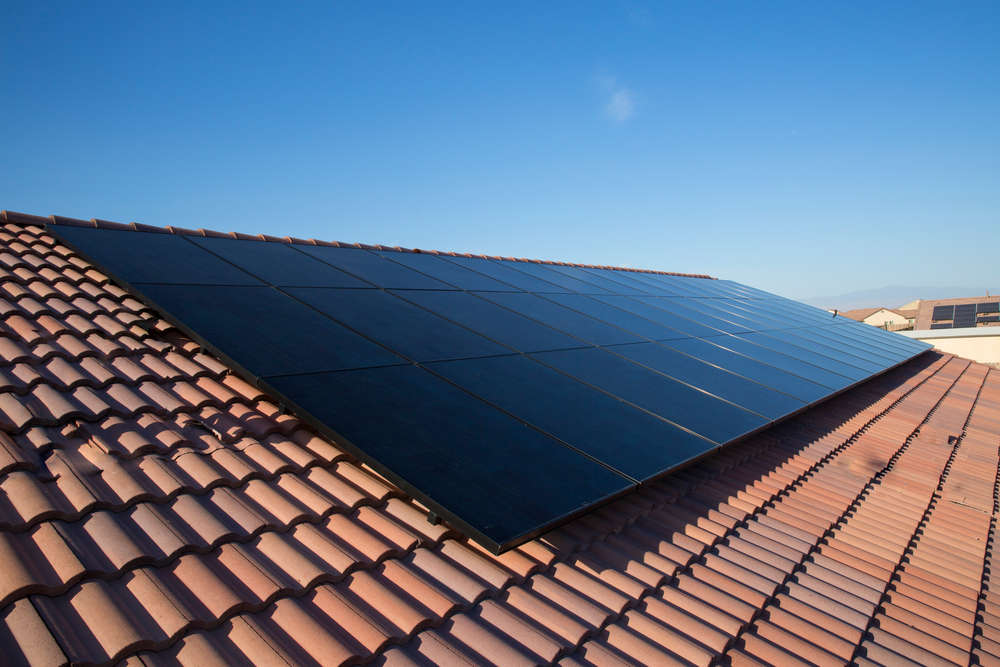 SunPower solar panels are the top-sellers in California, the most popular state for solar power. Image source: SunPower
Panasonic, which was the top brand last year, has now slid to the #2 spot. Like SunPower, they also produce excellent solar panels; in fact, Panasonic was rated #1 by our experts. However, Panasonic sales seem to have taken a hit due to the decline of their partner Tesla/SolarCity.
Looked at as a whole, the most popular solar panel brands are again, a mix of premium and value solar panel brands. 
Six of the brands  — including the top two — are premium solar panel brands: SunPower, Panasonic, LG, SolarWorld, Mission Solar and Solaria.
The remaining four on the list, while also good brands, are better known for providing excellent value: Hanhwa Q Cells, REC Group, LONGi Solar, and Hyundai.
The best solar panels according to consumer reviews
For this ranking, we decided to draw on the experience of homeowners who already have solar panel systems installed on their roofs. We turned to our sister site SolarReviews, the leading solar consumer review site. Their website has thousands of reviews from homeowners who have rated the solar panel brands they're using, as well as the solar companies that installed them. 
This ranking provides great insight into which solar panels are meeting and exceeding customer expectations, including how they're performing in real-world conditions.
Table 4. Consumers choice: The solar panels with the best reviews from consumers
| | | |
| --- | --- | --- |
| # | Panel Manufacturer | Review Score |
| 1 | Itek Energy* | 4.96 (24 reviews) |
| 2 | SolarWorld Americas Inc. | 4.92 (188 reviews) |
| 3 | Mission Solar | 4.90 (58 reviews) |
| 4 | Silfab Solar | 4.87 (111 reviews) |
| 5 | LG | 4.86 (273 reviews) |
| 6 | Hyundai | 4.81 (32 reviews) |
| 7 | Trina Solar | 4.81 (52 reviews) |
| 8 | Panasonic | 4.80 (61 reviews) |
| 9 | Canadian Solar | 4.80 (70 reviews) |
| 10 | Hanwha Q Cells | 4.80 (133 reviews) |
*Itek Energy was acquired by Silfab Solar in October 2018
Some notes about this ranking:
Solar panel manufacturers regularly update their models and technology. We've only used reviews from the last 2 years to ensure that our rankings reflect consumer views of more recent models.
It only includes companies with at least 20 reviews so that we're only considering solar panels that have proven to be consistent.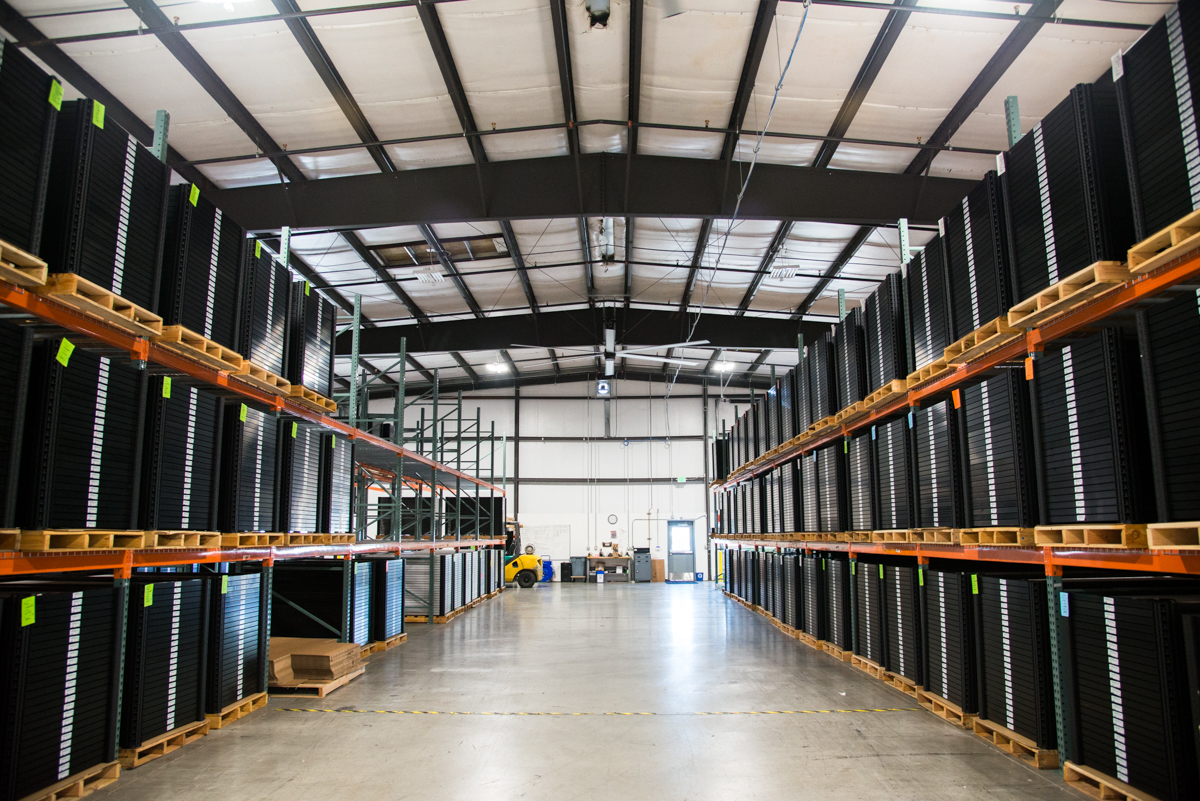 Itek Energy, one of the top five crystalline solar module producers in the US manufacutures its solar panels at its 48,000-square foot plant. Image source: Seattle Business Mag
What's interesting about this list is that the top 3 brands all produce their solar panels within the US — Itek Energy, SolarWorld Americas Inc., and Mission Solar. In other words, American-made solar panels are getting the best reviews.
Is this a reflection of the high standards of American manufacturing, the satisfaction of buying American-made products, or the improvement in value after competitors were hit with tariffs? The answer is probably a combination of the three.
The specific models of solar panels that are most efficient for homes
To compile this rating, we've reviewed commercially-available solar panel models from major panel manufacturers.
But before we jump into the numbers, a heads up: the importance of solar panel efficiency is often overhyped by manufacturers looking to charge a premium price for the most efficient modules.
Solar panel efficiency doesn't measure total output — just the space required to produce a unit of wattage. In other words, a high efficiency panel rated 300 watts will produce — all else equal — the same amount of power as a 300 watt panel with lower efficiency. The only difference is that the more efficient panel will use slightly less space.
Of course, there are some situations where efficiency matters; for example, if you have a very small roof. If that's you, getting the panels with the highest efficiency will allow you to maximize solar output in the limited space available to you.
Now, with solar panel efficiency ratings put into appropriate context, here are the most efficient brands of solar panels by manufacturer:
Table 5. The 5 most efficient models of solar panels by manufacturer
| | | | | |
| --- | --- | --- | --- | --- |
| # | Manufacturer | Most efficient model | Power | Efficiency |
| 1 | SunPower | SPR-X22-370-D-AC | 370 W | 22.70% |
| 2 | LG | NeON R Ace LG375A1C-V5 | 375 W | 21.70% |
| 3 | REC Group | REC Alpha Series 380AA | 380 W | 21.70% |
| 4 | CSUN - China Sunergy | Mono CSUN410-72MH | 410 W | 21.17% |
| 5 | Solaria | PowerXT 370R-PD | 370 W | 20.50% |
Chris Meehan over at SolarReviews has written a detailed post that explains solar panel efficiency and lists the 15 most efficient models currently available. 
What solar cell technologies do the best solar panels use?
There are three types of technology utilized in the solar panels available on the market today. These are monocrystalline, polycrystalline, and thin film amorphous solar cells. We have a great blog comparing the pros and cons of different types of solar cells. 
Monocrystalline solar panels are touted for their uniform, sleek look, whereas polycrystalline panels have a fragmented appearance and a blue hue. Thin film is the least efficient, but the least expensive. Image source: Wholesale Solar
The vast majority of solar panels on the market are either monocrystalline or polycrystalline, or 'mono' and 'poly', for short. Without getting into too much detail, here's what you need to now about each type: 
Monocrystalline panels
Uniform look
More efficient
More expensive
Polycrystalline panels
More blueish, 'broken' look
Less efficient 
Cheaper
What are the 5 best manufacturers of polycrystalline solar panels
In terms of volume, there are far more polycrystalline solar panels produced than monocrystalline modules.
Polycrystalline modules are typically less efficient than monocrystalline modules. However, they are usually much more cost-effective.
Polycrystalline solar panels can be as much as 30-40% cheaper than the most efficient brands of monocrystalline panels, but produce a similar amount of power per panel.
This cost difference is why polycrystalline panels are the most popular globally even though they are not the most efficient panel type.
Trina Solar
ReneSola America
REC Group
Canadian Solar
Jinko Solar
What are the 5 best brands of monocrystalline solar panels?
The best brands of monocrystalline solar panels are also some of the most efficient solar panels on the market.
Sunpower X Series
LG NeOn 
Panasonic HIT panels
Solaria
Upsolar
These are the panels to consider if you want a sleek black look and solar panels that take up slightly less space on your roof.
You will, however, have to pay more for monocrystalline panels, which equates to a system that'll give you a longer payback period.
The best solar panels in terms of cost and value for money
The Tier 1 Chinese solar panel manufacturers dominate our list of the best value solar panel brands. The only exception in the list below is REC Group, which is a Singaporean company. Each of these companies is large and has established a reputation for excellent manufacturing quality:
Canadian Solar
Trina Solar
Jinko Solar
REC Group
ReneSola
The solar import tariffs imposed at the start of 2018 have chipped away at their cost advantage but they are still available for much cheaper than the best premium solar brands.
You've chosen what you think is the best manufacturer of solar panels - what else do you need to consider?
There is a range of other factors to look for when deciding about solar panel installation. Take all of the following into account when planning your system:
Solar system size: How large a system you need depends on the size of your home and your energy requirements. Check out this resource to calculate the number of solar panels you need and how much space they would take up.
Local tax benefits and incentives: The 26% solar tax credit is available everywhere, but there are lots of additional incentives offered by state governments and utilities. For instance, Califronia offers a singificant rebate of solar battery sotrage, while New York, offers thousands of dollars in state tax credits on solar panel purchases. Check what incentives are available in your state and use them to reduce the cost of your solar panels.
Brand availability in your area: Your preferred solar installer may not stock your first-choice solar panel. If that's the case,

ask them what brands they use and then look for solar panel reviews and information

on them. However, if your heart is set on a specific brand of solar panels, find the brand on SolarReviews and then scroll down the page to find a contractor who offers them in your area.
Finding a reliable solar installer: The booming solar industry has attracted a lot of great installation companies but also large companies with impersonal service and fly-by-night operations. Safeguard your investment by checking consumer reviews on SolarReviews before settling on an installer. Better yet, request free, no-obligation solar quotes from multiple installers through Solar-Estimate.org's solar calculator. We'll ensure that you are only contacted by professional, pre-screened solar installers that have a track record of successful installations and positive reviews.
Note: All rankings in this article were compiled based on expert opinions, consumer reviews, and solar installation data. Neither Solar-Estimate.org nor SolarReviews was paid for any of the reviews or rankings.
Size a solar system for your home and see the prices of local solar companies for it, online!
Size a solar system for your home and see the prices of local solar companies for it, online!