What's the best way to get solar quotes for your home?
Written by Michael Bishop
Updated August 12, 2021
5 minutes read
Categories: Solar power, Solar Quotes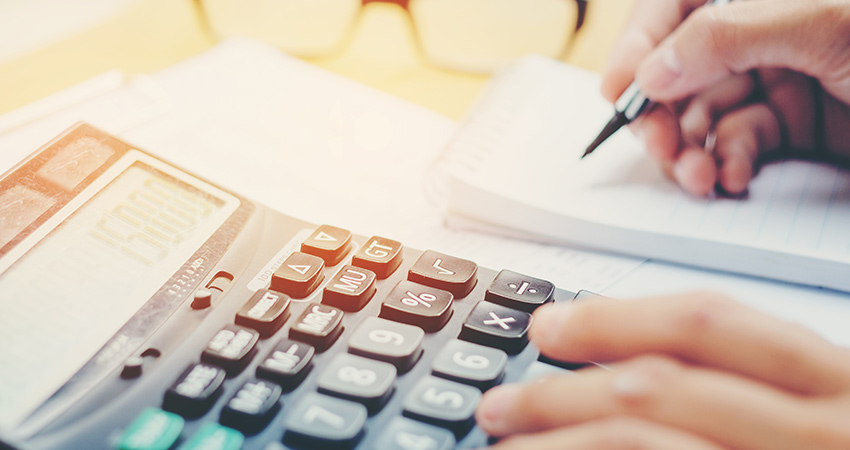 Solar power systems are a great way to avoid rising energy costs and saving money. They are also a form of renewable energy that lasts for at least 25 years and given solar panel systems pay for themselves now in a little as 5-8 years they allow those that install the right sized solar system to enjoy 20 years of living without energy bills after the payback period.
As with any industry, solar installation companies range from first-class to fly-by-night. This article's purpose is to help you quickly and easily connect with the best solar installation companies in your area. If you'd like to learn the basics of solar energy before starting down the path of getting solar quotes, check out the article: What is solar energy and how do solar panels work in your home?
How many solar quotes should I get?
Even if you discover the hands-down best installation company, we still suggest getting three solar quotes. If nothing else, this will help you confirm that they modeled your energy and site information correctly. Mistakes happen — for example, they might accidentally plug in someone else's energy usage and thereby recommend a way-too-big solar system. With three quotes, you can quickly spot the outlier and ask for an explanation.
And even the most upstanding solar companies like bigger profits — letting them know you're considering three quotes also lets them know they'll need to make a competitive offer to win your business. You could say something like: "I'll get back to you after reviewing quotes from the three companies I'm considering."
Where do I start with getting solar quotes?
We'll get to the internet, but let's start in your neighborhood. Do you have a local friend who went solar? Their first-hand experience combined with your trust in her feedback is more valuable than all the internet chatter in the galaxy.
You'll want first to ask your friends if they're glad they went solar at all. Assuming they are, then ask if they recommend their installer. Or better yet, ask how strongly they recommend the installer on a scale of 1 to 10. If not 10, ask what the company could have done better.
Don't have solar friends yet? Is there a house in your neighborhood with solar panels?
Friendly challenge: knock on the solar neighbor's door and make a new friend! While it can feel awkward and intrusive to knock on a door, most people who've gone solar are proud solar evangelists. They love any opportunity to talk about their solar system, how much money they're saving, and (for some) how much carbon it's avoiding.
What about the internet?
Maybe you now have an installer in mind (with a star next to them given the real-world recommendation). Either way, let's now get some quotes from the internet.
Why not a web search?
It seems logical enough to type something like: "Oakland solar installer" (replace "Oakland" with your city) into your favorite search engine. It would be nice if you could click the top three websites and go from there, wouldn't it? Unfortunately, most search results come down to  "pay to play" these days. That means a wonderful little solar installer just down the road could be buried in the search results.
Should I use Yelp?
Sure, you could type into Yelp: "Find Solar Panel Installation | Near: Oakland, CA" (replace with your city). There are a few issues though. The first is that some or most of an installation company's reviews could be fake. As a giant reviews site covering everything from hot dog stands to national home-retrofit companies, Yelp doesn't confirm that the reviewer actually used that installation company.
Even without shady manipulation, Yelp equally weighs the review of 1) someone who gave five stars because she had an exceptional experience going solar and 2) someone who gave a 1-star review because no one picked up his call at 7 pm. Yelp just isn't set up for higher-stakes longer-term business/customer relationships.
SolarReviews.com is like Yelp, but it's 100% dedicated to helping people like you go solar. This means that SolarReviews staff verifies every review — they make sure each new review is legit before publishing. They also have a solar news site and a lot of articles to help you learn about solar electricity, solar battery storage and how home solar works before talking to a solar company. It is a great way to ensure you get high-quality solar quotes
Why I think Solar Estimate is a great way to gather solar quotes for your home
While we recommend getting three quotes, we understand that it's a little taxing to share your basic info three times. Instead, tell your story once at Solar Estimate, and the website will pass it on to between one and four reputable installers who work in your area (the number is up to you). Those installers will contact you to answer any questions, and get any final info before getting you a quote. Yes, these installers have a business relationship with Solar Estimate. Fortunately, Solar Estimate only works with reputable installers!
Start the quick online process here.
A nice bonus is that along the way; you'll get an initial estimate of best solar system size, likely system cost (based on real-time pricing for your area), electric bill savings, and overall quality of the financial investment (with or without a loan).
Why is now a good time to get solar quotes?
A nice bonus for installing solar panels for your home in 2019 is that the cost of a solar installation on your house is lower than it has ever been and there is a 30% federal solar tax credit to pay for part of the system. This solar tax credit steps down at the end of 2019 making it a good idea to get your solar panels sorted out this year.
Conclusion
We hope this article helped you craft a game plan for getting solar quotes and starting your solar adventure! Would you like a different perspective on getting solar quotes? Check out: Tips for getting the best solar quotes.