How does Rocky Mountain Power's net metering policies make solar worth it in Idaho, Utah, and Wyoming?
Written by Andrew Sendy
Updated August 12, 2021
5 minutes read
Categories: Net metering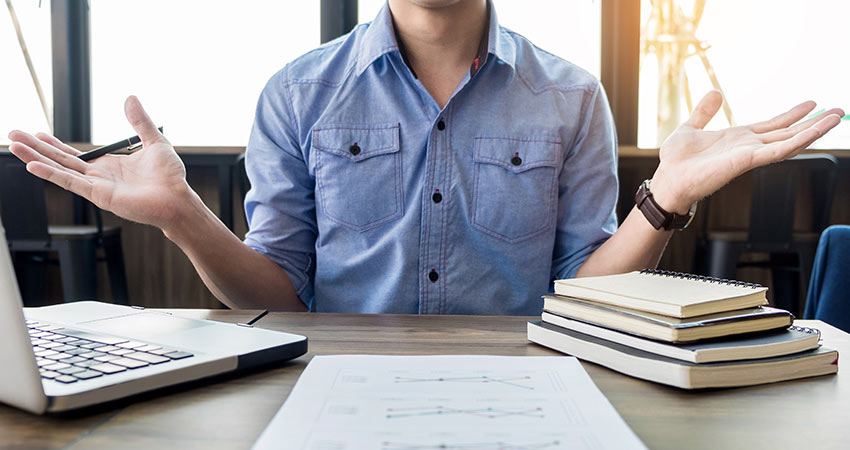 For homeowners living in Idaho, Utah, or Wyoming, one of the many benefits offered by installing a solar electric system is the opportunity to get paid for the additional solar energy you produce above what your house needs at the time. This practice is called net metering or a distributed energy program, and we're on a mission to help you understand how it works and what the advantages are for your family.
What is net metering?
Net metering is when the utility companies charge customers only for the net electricity they use during each billing period. This net amount is the electricity consumed from the utility less the excess solar electricity fed back to the grid.
The practice enables electrical consumers to manufacture their own power using a solar electric installation but get value for the power they generate that they aren't able to use at the time it is generated. Electricity is instant and can't be stored without batteries- so net metering is crucial for making grid connect solar systems a good choice economically.
When the electricity demand is less than the electricity the solar panels produce, this excess energy is fed into the grid for a 1 for 1 credit. This credit covers the cost of electricity you will need to get from the utility when solar is either not generating (at night) or is generating less electricity than your house needs.
Click here to find out whether your utility company supports net metering.
What states are most favorable for net metering?
States are rated by Freeing the Grid (FTG), a non-profit organization that aims to promote best practices in solar energy. As of June 2018, states rated an "A" by FTG were California, Hawaii, Illinois, Massachusetts, North Carolina, New Mexico, New York, Ohio, Oregon, South Carolina, Utah, and Virginia. In the "middle Rockies" region of Idaho, Utah, and Wyoming, only Utah currently carries an A rating.
Will net metering save me money?
Yes. Net metering will definitely save you money, and could even generate income depending on the policies where you live. You will benefit from savings of up to 100% of your electric costs and could receive even more credits to offset your costs during peak times like holidays or when your system is operating under par due to weather or other issues. Use our online calculator to discover how much you can save if you install a solar electric system.
What is the Rocky Mountain Net Metering Procedure?
The Rocky Mountain Power (RMP) company based in Salt Lake City, Utah, serves almost 1.1 million clients in Idaho, Utah, and Wyoming. It is the company's policy to "partner" with private homeowners to generate power and qualify for net metering. Becoming a partner involves homeowners following the utility's procedure:
Have the system built and installed according to the IEEE 1547 and UL 1741 distributed energy requirements.
Fill in and submit your application via the RMP website, along with the applicable fee for the state you live in.
Wait for RMP to review your application, which usually takes around 13 to 30 business days.
If your application is approved, you'll be notified by email, and you can begin your installation.
Install your solar electric system, and get it inspected by the authority for your area.
Send your approved inspection report to Rocky Mountain Power company, which will install your net meter within about ten days of receiving it.
Once your meter is installed, you can start generating electricity and receiving credit for any excess you supply back to the grid. You may have to address issues such as making sure the system is correctly grounded, providing an "anti-islanding" scheme, installing the required disconnection switches, and allowing access at all times for RMP personnel.
You'll also need a protection system that meets IEEE 1547 standards and the Interconnection Requirements for Net Metering. If it doesn't, you will have to buy and install additional equipment for protection. The above may sound difficult but when you sign up to buy a solar system from a solar company - they take care of all this for you.
Understanding Utah's net metering procedure
Utah operates its distributed energy program according to the state's Interconnection Standards that were updated in 2010 after a 3-year review brought its rating up to an "A". The state offers credits for energy produced AND provides a feed-in tariff for power.
The current Utah rate is 8.8498 cents per kilowatt, which is credited to the homeowner's account for net metering. Residential clients can register installations under 25 kilowatts for the net metering program, while commercial clients can register systems up to 2 megawatts in size.
Identifying Idaho's net metering policies
Rocky Mountain's net metering program in Idaho is not related to state policy. The company has a plan for customers generating power with solar, wind, hydropower, biomass, or fuel cells, and it limits the excess power returned to the grid for credit to 0.1% of the total amount of electricity sold in a year.
Residential systems are restricted to 25 kilowatts, and net metering customers cannot generate more than 20% of the total annual power. You can find net metering tariffs on the state authority's Schedule 135. In Idaho, customers are responsible for the costs of equipment modifications they might need.
What are Wyoming's net metering policies?
Wyoming has offered net metering since 2001, using a range of renewable energy systems of up to 25-kilowatt capacity. The state buys any unused credits at the beginning of each calendar year and isn't allowed to charge net-metering customers any fees other than the minimum monthly cost charged to clients in the same rate class who aren't registered. Distributed energy producers are expected to take steps to ensure systems are reliable and to protect the public.
Why are solar policies changing on the state level?
It is state governments that regulate solar policies and survey data shows a correlation between public opinion and policy on a state-by-state basis.
In most states, the majority of the public supports the shift to renewable energy, but the quantity of power that systems are able to generate varies depending on weather and whether the local utility companies are willing to pay people for excess solar electricity they export to the utility grid. If you live in Idaho, Utah or Wyoming and don't yet have a solar electric system hooked up for net metering, you're missing out significantly.
Contact us for an estimate to install a solar system now and enjoy the benefits for yourself, your family, and your wallet for the next 25 years!