Net metering solution keeps solar panel installation viable in Utah
Written by Andrew Sendy
Updated August 13, 2021
4 minutes read
Categories: Solar 101, Solar incentives, Solar panels, Solar power, Utilities
More Americans are taking advantage of the substantial and various benefits of installing a residential solar energy system can provide – and not just because the federal solar investment tax credit is winding down. Utilities in states across the nation are ramping up their investments in solar power generation as well, but they continue to lobby for rules and regulations that maintain the balance of market power decidedly in their favor.
That's the case in Utah, a state that illustrates the tug of war that is taking place in state capitals and local government offices with regard to solar and energy policy more broadly.
For example, Utah's largest utility, Rocky Mountain Power, on Oct. 2 began accepting funding applications for renewable energy projects via its Blue Sky program. Supported with funding from 44,000 Blue Sky customers, the program helps cover the cost of solar and other renewable energy systems for non-residential, community service organizations within the utility's service territory. 
Keeping Utah's sky blue
Contributing as little as $1.95 per month, Blue Sky customers since 2006 have enabled Rocky Mountain Power to install 128 renewable energy projects with a combined capacity of 1.9 billion kilowatt-hours (kWh) across Utah, Wyoming and Idaho as of end September. All told, that avoids greenhouse gas emissions equivalent to that produced by 165,000 cars, the utility highlights.
More than 200 community-based renewable energy projects are now up and running across Rocky Mountain Power and Pacific Power's service area thanks in part to Blue Sky program funding.The regional utility expects to allocate nearly $2 million of additional Blue Sky program funds this year. 
"Rocky Mountain Power selects projects that are innovative, have high visibility and educational value in the community," said Renewable Energy Program Manager Keven Hoopiiaina. "Our Blue Sky customers have made these projects possible and are helping to create a more sustainable energy future in their communities." Rocky Mountain Power -- and utilities in general -- do not take issue with solar energy installations if they own and control all the assets and generation. Customers taking to installing their own solar panels and producing their own electricity is more problematic for them, however.
The real cost of installing residential solar energy in Utah
According to our latest analysis, the "real cost of laying out the cash to have a residential solar energy system installed in Utah as of October 2017" – prior to factoring in the 30 percent federal solar investment tax credit – comes in at $3.00 per watt, or around $15,000 for a typical 5-kWh solar PV system. That can rise to $3.50 per watt for a financed system.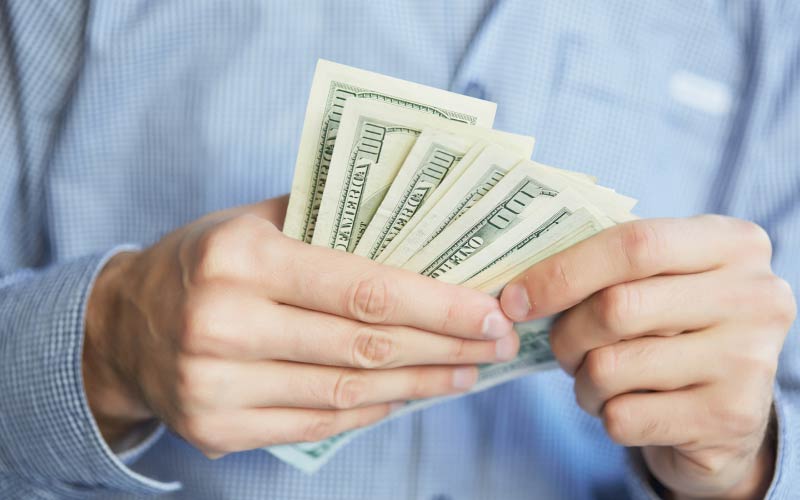 The installed cost of an equivalent home solar PV system acquired through a third-party solar lease by which the system is owned by the providers comes in at 14.0 cents per kWh. 
In addition, there's a profusion of solar energy installation companies in Utah – we list 83 alone in Salt Lake City's 84112 area code, home to the University of Utah's main campus. 
Net metering, whereby grid-connected solar homeowners are compensated by utilities for the electricity they produce, lies at the crux of the current policy agenda. Utah solar energy advocates, state agencies and Rocky Mountain Power in late August agreed to a settlement that will see the value of net metering credits reduced in exchange for grandfathering in existing net metering customers until 2035. 
A (by and large) amicable net metering settlement
As per the settlement, Rocky Mountain Power will continue to accept new net metering applications through Nov. 15, at which time the program will be capped. Households that install solar power systems after that will essentially be treated the same as any other utility customer, according to a news report.
New grid-connected residential solar energy customers that install a solar system in a three year transition period will receive credits of 9.2 cents per kilowatt-hour for the surplus electrical energy they dispatch to Rocky Mountain Power's grid.
The utility currently credits residential net metering customers that dispatch surplus electricity to its grid the equivalent of 10 cents per kWh. That's much higher than the 3.3 cents per kWh rate at which the utility can acquire solar energy from utility-scale solar power farms, Rocky Mountain Power spokesperson Spencer Hall told The Salt Lake Tribune.
"We're happy that this moves things forward toward a solution that is market-based, and that removes the subsidies currently being paid by our customers who don't have rooftop solar," Hall said.
Assessing residential solar costs and benefits
All Rocky Mountain Power net metering customers in Utah will continue to receive the same credits from the utility as they do at present through 2035. In addition, Rocky Mountain Power by 2020 will initiate a study regarding the costs and benefits of rooftop solar. The results will be used to help set a permanent rate for the surplus power residential solar energy customers of the utility to deliver to the grid when the transition period ends.
The Utah Public Service Commission needs to approve the settlement, but Gov. Gary Herbert voiced his approval upon announcing it in a news release. Leading solar energy industry executives praised the settlement as well, saying it would stabilize the rules that govern the state's fast growing residential solar energy market.
"With this fair and balanced agreement, Utah will soon become the first state in the nation to preserve the vital role of our emerging solar industry as it becomes sustainable, without subsidies, in our diversifying energy market," Herbert stated. Residential solar provider Vivint Solar's CEO, David Bywater, told The Salt Lake Tribune that he was happy that long months of negotiations had yielded an amicable agreement.
Vivint does not agree with all the points agreed to, but Bywater and the company signed off on the settlement, saying it would ensure and protect utility customer choice in Utah for the next several years. "They talk about a subsidy. We don't believe a subsidy exists, but we have agreed to the compromise," Bywater said.
He added that the settlement, and the requirement that Rocky Mountain Power initiate a study regarding the impacts of residential solar energy should provide Utah's solar industry and Rocky Mountain Power time to carry out a comprehensive and more accurate assessment, as well as give the state's solar energy industry participants the time they need to adapt to the rules changes.