New Jersey SRECs Have Changed, but You Can Still Get Paid a lot for Going Solar
Written by Chris Meehan
Updated August 12, 2021
10 minutes read
Categories: Solar efficiency, Solar energy, Solar incentives, Solar panels, Solar power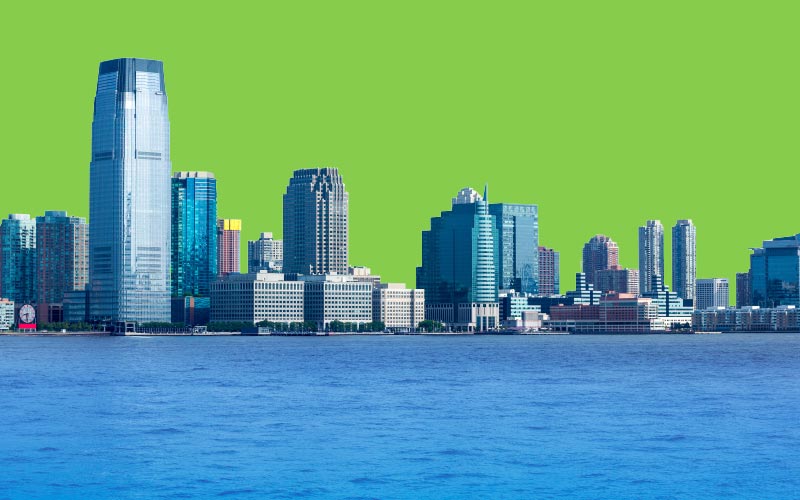 The solar renewable energy certificates (SRECs) offered in New Jersey remain one of the key reasons the state is a national leader in residential solar power and has more than 100,000 solar installations across the state. The incentives offer solar system owners a generous credit of a little over $200, on average, for the power photovoltaic solar energy systems produce, but the program will stop accepting new applications soon.
It's been a popular way to help pay down the cost of a solar system in the state for years and is offered in addition to net-metering. Though the SREC program was extended last year, its terms were changed and a sunset for the program was set. This article will explain the NJ SREC program, what SRECs are and how much solar system owners can get from them to pay off their solar system and start earning hundreds if not thousands of dollars from them.

Image source: Seia
What is an SREC in New Jersey?
An SREC in New Jersey is a credit for the power that a solar system produces. When a solar power system produces a megawatt hour (MWh) of energy, it produces an SREC. The system owner can then trade the SREC to a utility or other purchaser for money.
Utilities, or electricity suppliers, in the state are required to purchase SRECs as part of their renewable portfolio standard requirements (RPS). Last year they were upped to 50% renewable, clean energy by 2030. A lot of that will come from big projects, Utilities are also required to source 5.1% of their energy from solar electricity resources, like rooftop solar.
"Electricity suppliers, the primary purchasers of SRECs, are required to pay a Solar Alternative Compliance Payment (SACP) if they do not meet the requirements of New Jersey's Solar RPS. One way they can meet the RPS requirements is by purchasing SRECs," the Board of Public Utilities (BPU) explains.
Solar system owners report their energy production to the Generation Attribute Tracking System (GATS). The GATS allows solar generated SREC's to be placed in the owner's account and then allows them to sell them on the SREC Tracking System when each is produced, or they can work with an SREC aggregator or broker, like Flett Exchange or SREC Trade to sell them.
How much are SRECs worth in NJ?
The average weighted price per SREC ranged from $225.96 and $191.57 between July 2018 and February 2019, according to the BPU. The price of SRECs in New Jersey are somewhat tied to the SACP price the state requires utilities to pay if they don't buy SRECs. In 2019 they have to pay $300 for each SACP. Since SRECs are traded competitively their value is based on what the market is willing to pay for them.
A 5-kilowatt solar panel system in New Jersey will produce about 11.8 MWhs per year. If the market price for SRECs is about $205, it would produce about $2,419 a year for the homeowner. Since the owners of solar can engage in selling SRECs for 10 years the system could generate something in the range of $24,000 or more for the seller. People who went solar before October 2018 could sell their SRECs for 15 years!

That's more than Solar-Estimate.org's average $17,845 cost for a 5 kW system in New Jersey. It's almost double the $12,492 cost of the system including the 30% federal investment tax credit (ITC).
The SRECs are also offered in addition to net metering in the state, which credits customers for the energy they put back on the grid at retail rates and, if their solar systems generate more power than they use in a year, they're paid wholesale rates for the excess power they generated during the period.
All of this together means that the average payback period for going solar in New Jersey is about 6 years.
How do you get NJ SRECs?
The state has made registering for SRECs relatively easy, as part of the solar system you also need a revenue grade meter. Once everything is installed you can register them here. But an SREC broker or a solar installer can help you register for and get the most out of your SRECs as well. Learn about the best solar installers for you at SolarReviews.com.
However, you do have to own the system. If you have a solar lease or power-purchase agreement, you're likely to share the benefits of the SRECs with system owner and may not see any direct money from the sale of the SRECs.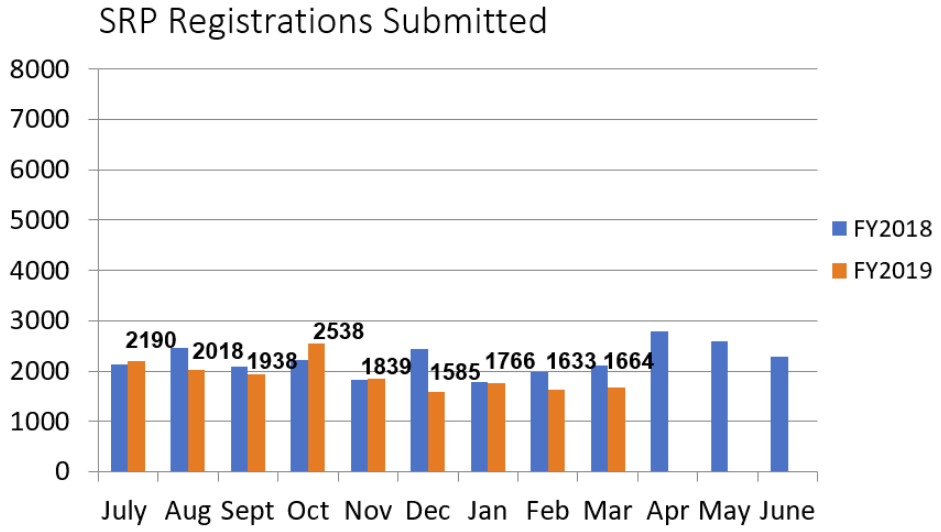 Image source: New Jersey's Clean Energy Program
One last word on SRECs, if you want to get in on them, hurry up and go solar now! Here are three good reasons: New Jersey's utilities are already getting upwards of 4.2% of their energy from solar power producers—they only need to reach 5.1%; the SREC program will stop accepting new applicants no later than June 1, 2021; and more than 7,000 installations were installed since New Jersey reached 100,000 installations in November 2018!
The state is currently working on a successor program for the SREC program, but it has not been announced yet.