Tesla SolarCity Warranty & Performance Guarantee - 2020 Update
Written by Aditya Gautam
Updated August 12, 2021
5 minutes read
Categories: Solar inverters, Solar panels, Tesla
Solar panels save you money by substantially reducing your electricity bills month after month, for years to come. A solar system usually pays for itself in 5-8 years and then continues to save you extra cash over the remaining life of the solar panels... This makes solar panels a great long-term investment.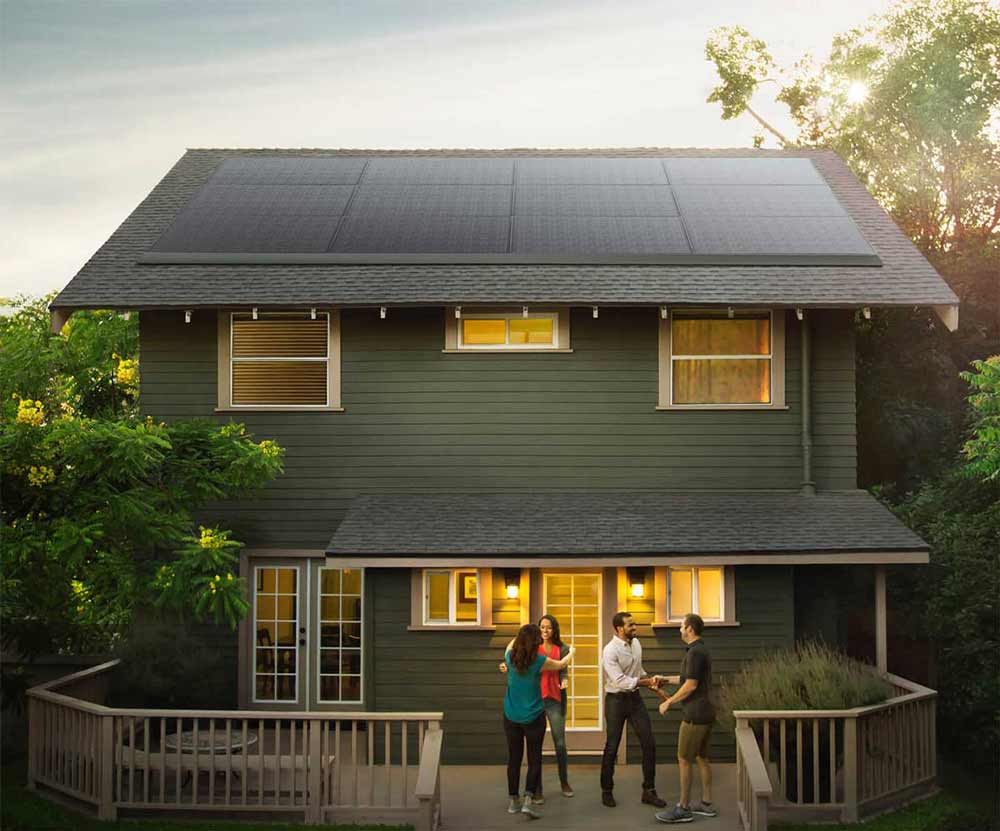 The low profile design Tesla panels. Image source Tesla
The key term above, of course, is 'long term.' Which makes it imperative that before buying solar panels, you inform yourself about solar panel warranty and the performance guarantee that comes with them.
Different manufacturers offer different kinds of warranties and guarantees. In this article, we discuss one of the biggest solar companies in America: Tesla / SolarCity. We break down the new 2019 edition of the SolarCity warranty and the SolarCity performance guarantee.
Why is a solar panel warranty important?
A warranty is like an insurance plan. It can sometimes cost extra and other times be included with the purchase of a good or service. It covers the cost of repairs, maintenance, or replacement if something is lost or damaged, but it often comes with stipulations about what exactly is covered.
It takes years before solar panels pay for themselves and start saving you some serious cash. The amount of money you spend on repairs and maintenance during those years will depend on precisely what your solar companies warranty and performance guarantee covers.
What is a solar production guarantee?
A guarantee, on the other hand, is a promise by the company that a particular product or service will perform by specific standards or measures.
Again, guarantees come with certain limits and stipulations, which is why it's so important to be knowledgeable about them before making a purchase.
With solar panels, a production guarantee refers to the minimum efficiency with which the solar panels will convert solar energy to electricity. A solar production guarantee usually lasts for up to 25 years.
The industry standard for a solar production guarantee is for the manufacturer to guarantee a certain percentage of output (i.e. 90%) for the first 10 years or so and then a reduced production output (i.e. 80%) for another 15 years.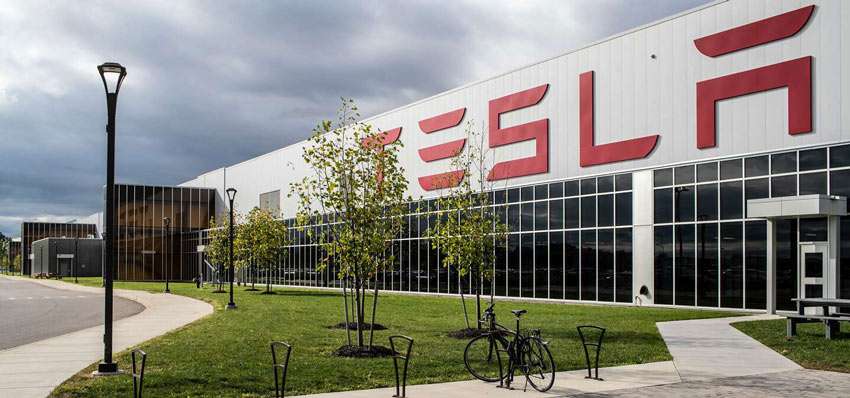 Tesla Gigafactory 2. Image source Tesla
The Tesla SolarCity warranty & solar production guarantee
SolarCity is officially America's second-largest solar installer. In 2016 they merged with Tesla and announced they would be producing energy-efficient solar panel systems and more. The new merger and the announcement of Panasonic-manufactured solar panels, makes many people wonder about the quality of their solar panel systems.
What warranties and guarantees do the current SolarCity panels come with?
What makes the SolarCity solar panel warranty and production guarantee that much more interesting is that SolarCity still mostly installs third-party solar panels.
By the looks of it, Tesla SolarCity is primarily using Hanwha Q-cells as their third-party solar cells.
On the Tesla website, their solar panel warranty page and their equipment page cover the warranties and guarantees that they offer. These are divided into three different types.
Solar Panels
Inverter, and
Workmanship.
Solar panels warranty & guarantee This is the information provided on the Tesla website:
Warranty page:
Solar panels are covered by a warranty from their manufacturer. This warranty includes at least 12 years for workmanship and a guarantee of at least 80% nameplate power capacity after 25 years. To learn more about the equipment we use, check out our equipment page. At your request Tesla will make any claim under the manufacturer's warranty on your behalf and perform any related labor at our cost.
Equipment page:
Tesla constantly evaluates panels that are available and meet our standards. Currently our engineers are designing systems using German-engineered, all black high-efficiency Hanwha Q-cell panels which not only look great on your roof, they are also high-performing. The 315 Watt panels maintain their production levels even at high temperatures with minimal degradation over their 25-year lifespan.
The solar panels section on their warranty page suggests that they are primarily installing third-party solar panels at the moment.
The warranty is provided by the solar panel manufacturer, not Tesla. Tesla SolarCity will act as the mediator and lodge claims on behalf of the customers. They also cover any labor cost that these warranty related repairs might incur.
A solar production guarantee is also included. Guaranteeing that the system will produce clean energy at a minimum 80% efficiency after 25 years.
Here are links to a detailed review page for the Hanwha Q-cells that Tesla is currently using, and an expert review of Hanwha Q-cells.
Inverter warranty
Again, start by looking at what the official Tesla Energy website has to say: 
Warranty page:
The inverter is covered by a warranty from their manufacturer. This warranty will cover defects for at least 10 years. To learn more about the equipment we use, check out our equipment page. At your request, Tesla will make any claim under the manufacturer's warranty on your behalf and perform any related labor at our cost.
Equipment page:
When completing your solar system design, our engineers will select the best inverter based on your home's roof structure and sun exposure. Tesla chooses to use string inverters because they can be maintained without the need for installers to go on your roof. This choice enables us to use the most reliable equipment without sacrificing overall production.
If your Tesla engineer determines the solar system would be more efficient with individual panel optimizers, then these will be added to your design. If your production would not benefit from power optimizers, then Tesla does not suggest adding these elements to your system.
Tesla uses third-party inverters with a minimum warranty of 10 years. As with the panels, Tesla will mediate any warranty claims between the customer and the manufacturer. Tesla prefers string inverters and here is a detailed breakdown of string inverters and how they compare with micro-inverters.
Workmanship warranty
Let's jump back to Tesla's website one last time:
Warranty page:
Tesla provides a workmanship warranty which ensures our installation workmanship will be free from defects for 20 years from the date your products are installed. Tesla warrants that all roof penetrations we make will be watertight for at least 10 years.
Tesla's roof warranty will be extended if you have an existing installation warranty or new home builder performance standard for your roof that is longer than 10 years.
Equipment page:
Tesla's proprietary mounting hardware provides a low-profile installation which requires 30% fewer anchor points on your roof compared to a traditional installation. The skirts on the front and sides, combined with the all black panels, lead to the best-looking solar panel installations available. 
Tesla offers a 20-year workmanship warranty, and a 10-year guarantee on the roof penetrations remaining watertight.
If you're curious about Tesla/ SolarCity's customer and after-sales service, read reviews from hundreds of Tesla/SolarCity customers.
The bottom line on the Tesla SolarCity warranty/ guarantee
When investing in a solar panel system, you're not only buying solar panels — you're also buying into the warranty and guarantee the panels come with.
It is imperative that you always read the fine print and understand the terms and conditions.
Tesla's solar panel warranty and solar panel performance guarantee are competitive. However, the 20-year period is not as good as the 25-year warranty offered by premium brands like SunPower and LG Solar. And the confusion surrounding where SolarCity panels are being sourced from, and the financial woes the company is going through dampen their appeal.
You can ensure that you get the best deal in the market, by getting quotes from several different installers. Compare their terms and conditions, and then choose which one to go with.