What traits define the best solar companies near me
Written by Andrew Sendy
Updated August 13, 2021
6 minutes read
Categories: Solar power
SolarReviews.com is the largest independent consumer reviews website for the residential solar industry in America. The Solar-Estimate.org content team took a deep dive into the more than 30,000 consumer reviews of residential solar panel installations over the years 2015-2020 to see who is likely to be the best solar company to work with near you.
The idea was to identify traits in solar companies that are strongly tied to positive consumer reviews from previous solar customers.
What characteristics do the best solar companies have?
Analysis of consumer reviews data shows the best solar panel installation companies are small to mid-sized, family-run solar companies, employing between 15 and 50 staff, who use their own full-time staff for installations rather than outsourcing installations to contractors.
The only caveat to this is that solar companies should have been in business at least 5 years to be included in this category of best solar companies. Solar companies that have been in business for less than 5 years show far less predictable results in consumer reviews and consumers would need to see a significant pricing advantage to take a chance on a new solar installation company.
The biggest residential solar installation companies in America, Tesla (formerly SolarCity), Vivint Solar and Sunrun each have overall customer reviews scores much, much lower than that industry average. The concern for these companies is that they do not appear to have improved customer satisfaction metrics significantly since 2018. Their current combined ratings are only a slight improvement over the all-time low for these companies, recorded in 2016, which was 2.67.
Who are the 25 best solar Solar Companies in America in 2020?
| Company Name | Number of Reviews | Average Rating |
| --- | --- | --- |
| Semper Solaris | 84 | |
| Longhorn Solar, Inc. | 47 | |
| Renova Energy | 30 | |
| NRG Clean Power | 28 | |
| Arizona Solar Wave | 26 | |
| Cosmic Solar, Inc. | 26 | |
| Solar-Ray, Inc. | 25 | |
| Mass Renewables | 25 | |
| SunPower by New York State Solar Farm | 23 | |
| Poulin Solar Pro | 22 | |
| Sunpower by Freedom Solar Power | 22 | |
| Celestial Solar Innovations | 21 | |
| IQ Power | 36 | |
| Renu Energy Solutions | 26 | |
| SunLux Energy Inc. | 50 | |
| American Sentry Solar | 22 | |
| SolarNorcal LLC | 21 | |
| Energy Consultants Group, LLC | 25 | |
| PacificSky Solar | 39 | |
| A1A Solar Contracting, Inc | 41 | |
| Solaroo Energy | 33 | |
| All American Solar LLC | 26 | |
| Green Solar Technologies | 88 | |
| New England Clean Energy | 22 | |
| Boston Solar | 47 | |
The best solar companies tend to be family owned and/or privately held?
It may not be easy for consumers unfamiliar with the solar industry to draw conclusions from the list of top installers above but because we here at Solar-Estimate run the "largest solar quoting marketplace in America" we deal with quite a few of these companies and so are aware of their ownership structure, geographic coverage and their size.
Nearly all of the solar companies who are in this list of top-rated installers are family-owned privately held companies. In fact, I am not aware of any of these solar energy contractors that are either publicly listed or part of a publicly listed group of companies.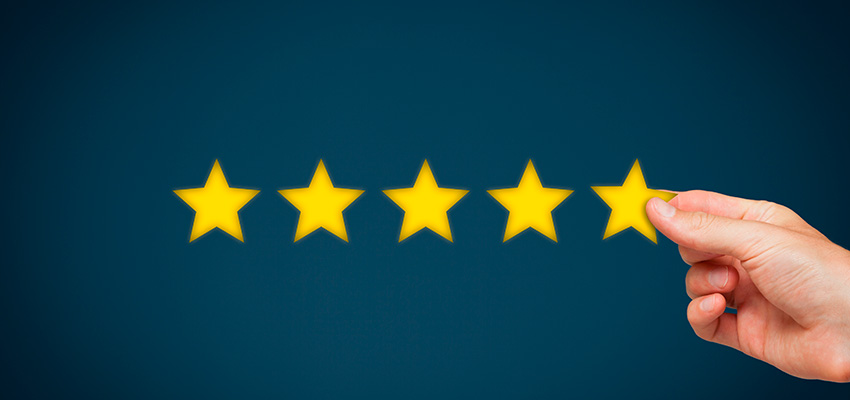 The highest-rated solar companies tend to operate in limited geographic areas
Another thing that is common to almost all companies on the list above is that they operate in only a handful of geographic markets and have deliberately limited their coverage areas. 
Unfortunately, many solar entrepreneurs have seen the solar industry over the last 5 years as a land grab and have aggressively pushed out sales teams into wider and wider geographic areas. Most of these companies have then struggled to keep up with the installation and customer service needs of having customers over a wide number of territories and who are customers of a wide range of utilities.
In most cases these companies have failed to meet the expectations of their customers in terms of either installation timeliness, after-sales service and warranty support. Often it was the venture finance backed companies that were pushed into this expansion by investors who did not understand the logistical difficulty involved in having solar installation crews and support infrastructure across a wide geography. It is typical of venture-backed companies in many industries to ignore logistical difficulties and to be blinded by the need for rapid growth to support higher and higher valuations.
It seems that the family-owned solar panel installers have been more aware of these difficulties, have limited their geographic expansion and are now enjoying the fruits of higher customer satisfaction. Interestingly enough we are now seeing some of these family-owned companies slowly expanding their coverage reach as their businesses mature and they have a larger and more skilled workforce. The irony is that I think these companies will largely succeed in their expansion efforts because it has been slower, more organic and some now have enough human infrastructure to support it.
The best solar installation companies tend to be "mid-sized" and employ between 15 and 100 employees
The release of the SolarReviews aggregated consumer reviews data for solar also shows that there is a meaningful correlation between customer satisfaction and the size of the solar company. For this analysis, I divide solar companies into three classes: Micro-solar installation companies with less than 15 employee's- average reviews score 4.58 Mid sized privately held solar companies with 15-100 employees- average reviews score 4.72 Large corporate solar installation companies- average reviews score 2.84.
What are the pros and cons of buying solar from a very small solar company?
Amongst the very smallest solar power companies can be found both the best and sometimes the worst of customer satisfaction experience.
These companies tend to be family run with the owner of the company often having a direct involvement in either the sales process or the installation process (or sometimes both). I would estimate that around 80% of these micro solar contractors enjoy very high ratings because they take their reputation very personally. However, what drags this group down is that it contains the startups and fly by nighters. There are many people that enter the solar industry that simply do not have the skills to run a business and lack an appreciation for the long-term nature of the warranties and customer support obligations you take on when you sell a homeowner solar panels.
This is why overall this group in aggregate has lower customer satisfaction scores than the slightly larger localized installers. However, within this group can also be found some really, really good little solar companies and so I wouldn't simply ignore this group. However, if I was choosing a contractor out of this group I would look for an installer with at least 10 customer reviews online and at least 6-8 employee's.
Should SolarCity, Vivint and Sunrun complaints put you off buying solar from a large corporate installer?
The largest residential solar energy companies in America such as SolarCity, Vivint Solar and Sunrun have made giant strides forward during 2017 in opening their business models up to have competitive offerings for consumers that want to own their own solar panels.
All of these large installation companies had originally grown large by offering zero down PPA and lease agreements where the solar provider retains ownership of the solar panels and sell the homeowner the power generated by the panels. Over 2016 and 2017 falling solar prices meant that more and more consumers wanted to buy their solar panels outright because with an outright purchase much more of the savings generated by solar are retained by the homeowner.
The largest solar companies reacted to this and now offer much more competitive options for both cash purchases of solar systems and also zero down loans for those wanting to own their solar panels.
So would I buy solar from one of the big corporate solar installers?
The short answer is, No. I believe in almost all cases that you can find a local installer that will offer an equivalent product at an equivalent or cheaper price but will offer you a much better customer service and after sales support experience. In short, you will be more likely to be treated like an individual job rather than a number.
People often perceive that a large company is more stable and more likely to be around in the future. However, in the case of listed solar installers in America I disagree with this logic. Most of these very large solar companies are not profitable and so their continued existence depends on continuous financing. When I compare this to a mid-sized local installer who is profitable, operates only in a smaller area and typically has a much lower cost base than a large corporate installer I actually think the local company is more likely to still be in business in your local area for the longer term.
However, having said all this I still think that the vast majority of homeowners that do purchase solar from a large corporate installer do end up happy and so if you were to buy solar from one of these large companies it is likely you would be happy too. An important thing to remember about reviews is that unhappy customer write reviews, happy customers are much less likely to bother to do so and I'm sure all of the largest installers have many thousands of happy customers.