How knowing the steps involved in the solar panel installation process can help you negotiate a better deal from your solar company
Written by Andrew Sendy
Updated August 12, 2021
10 minutes read
Categories: Community solar, Solar 101, Solar incentives, Solar power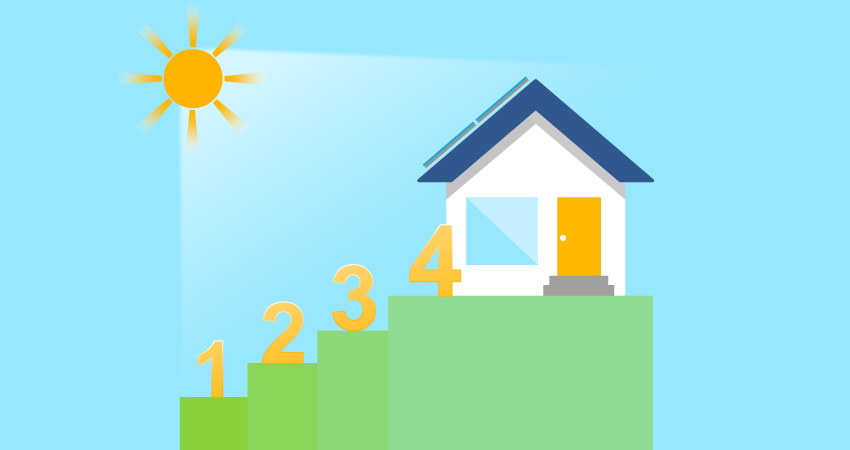 There are a number of things you need to do before pulling the trigger on solar panel installation for your home. You need to;
find the best solar companies in your area;
research the best brands of solar panels and inverters; and
find the best solar panel prices in your area.
As the provider of America's leading solar panels calculator, we have helped over 450,000 consumers get a fair deal on their solar energy system. We do this by providing consumers with an online solar estimate before they speak to a solar company.
We then ask our pre-screened solar installers to view your house online and submit accurate solar quotes to verify our online estimate.
We felt like we offer you good resources to compare the cost of solar, but we wanted to better explain the solar panel installation process. Sometimes tension between consumers and solar companies arises because consumers are not told about the steps involved in a renewable energy installation before they sign a contract. It is also often possible to negotiate a better deal with your solar company if you know exactly what will happen if you sign up to install solar panels.
Solar Panel Installation Step 1: The solar sales process
The sales process for residential solar electric systems in America is somewhat inefficient compared to other countries. In part, this is because of the need to get approvals from the authority of jurisdiction (the city) and from your electric company. However, in part, it is also because solar companies often have poorly trained solar staff and so they need to involve a separate solar designer. In other countries, the solar salesperson is also skilled as a solar designer
The information that a solar company will need from you to calculate the right system size for your solar array:
copies of your electricity bills,
a picture of your power board (taken from about 1 meter back); and
(for some cities only) a photo of your roof beams taken by moving your manhole cover from your ceiling, putting on the flash on your camera and standing on a step ladder;
In most cases, the solar company will insist on sending a salesperson out to your home to measure your roof, collect this information and discuss the type of system you want. However, there is no reason you cannot send them this information by email and have your roof measured online.
If you need other electrical work done a face to face meeting can help to work this out if the salesperson is experienced enough to quote such work. An in-home consultation may also be beneficial if you are considering installing a battery bank with your solar panels. When considering a solar battery installation, it is much more important that you look at the patterns of when you use power to see how effective the solar battery will be.
Solar Panel Installation Step 2: Signing the solar contract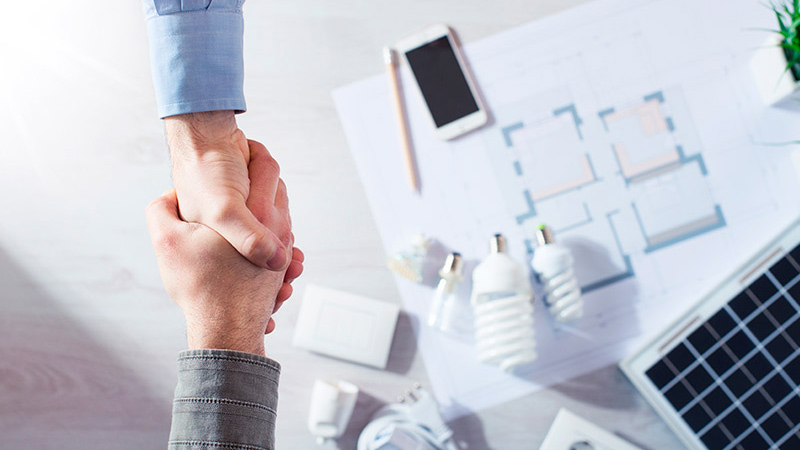 I hesitate to write this section because it is impossible to give you advice in any one article about all the clauses you may see in the myriad of solar sales contracts.
 However, some of the key things are:
How much is the deposit and in what circumstances is it refundable?
Does the solar company keep your deposit if the system is rejected by your utility, homeowners association or authority of jurisdiction? (or needs to be changed to a different system).
Does it specify which solar panels and inverters will be used for your system? (Never, ever sign a contract which does not specify the make and model of the solar panels and the inverter otherwise the solar company will install the cheapest equipment they can).
Do they offer support for the warranty of the solar panels and the inverter? At first instance, these warranties come from the manufacturers of these products and not from the solar company. However, the manufacturers do not offer an onsite warranty, and so someone has to test and return any faulty products. The solar company should also outline whether they will help you make a warranty claim on the solar panels or inverter if this becomes necessary and whether or not they will charge you to do so;
You should also be aware whether or not there a cooling off period on the contract, or if it's binding once it's signed.
You should also be clear about where you want the inverter to be hung (assuming it is a string inverter or optimizers being used) and whether there is to be any visible external conduit.
Salespeople are likely to promise to hide wires if you raise the issue pre-contract and there is an available wall cavity.
If nothing is said, the installer will always want the easiest job they can get, (which may be to run cables in exposed conduit).
Solar Panel Installation Step 3: What happens between when you sign a sales contract and the day of installation?
The steps that happen after you sign a contract but before the installation day are:
The solar company should help you sign net metering agreement from your utility company;
You solar company will pull a construction permit from the city by lodging a permit application; and
The solar company will order your equipment and schedule it for delivery on the installation date.
Solar Panel Installation Step 4: Installation Day
Your installation crew will generally arrive quite early and will consist of an electrician and a roof worker who installs the solar panels on your roof. The electrician will hang the inverter on your wall and run the cables through the roof to where the solar panels are to be located on the roof.
There may also be a third person helping them depending on the system size being installed.
For systems less than 6 kilowatts installation will generally be complete in a day, but for larger systems (or if you have a difficult roof) installation can take 2-3 days.
Solar Panel Installation Step 5: Turning your solar system on
Solar power systems can not be turned on until it is inspected by the city and sometimes also by the utility company. Your solar company should organize these inspections promptly after the installation date, and once these are done, your system starts generating power.
Getting a good deal on solar power installation for your home
As owners of this site and also the other leading consumer advocacy and solar education site in America, SolarReviews we aim to help you;
Get the best solar panel cost available in your city;
Buy the best solar panels;
Get the best quality solar panel installation job; and
Get your solar system through a solar company that will support you in the future? (many don't want to know you once the system is installed and they have been paid).

We start this process by offering an online ballpark solar estimate. You then have the option of entering your details and selecting how many solar companies you would like to measure your roof online and provide you with an accurate solar quote. The solar companies we use are pre-screened solar pros who have been in business for a significant period and have earned high reviews scores on the SolarReviews website.