See how much it will cost to install solar panels for your home in Utah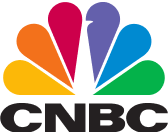 Utah continues to be a strong performer in the residential solar sector, despite having some of the lowest power prices in the nation.
Net metering and the state tax credit combined with the federal tax credit provide great savings when it comes to installing solar for Utah homeowners.
Compare solar quotes from the top solar companies in Utah
$2.73 watt
Average cost: 5kW solar power system
?
8 Years
Average payback time
$52,545
Average lifetime savings
?
4¢ kWh
Levelized cost of solar energy
14,564 kWh
Annual power production
Cash flow graph based on cash purchase of a 10.25kW system
This 10.25kW system would offset 100% of your energy usage if your typical monthly bill in Utah is $142, however, your situation may vary so try our solar calculator to get a result tailored to you.
12
Solar companies in Utah that provide pricing through the Solar-Estimate marketplace.
How much can solar panels save you in Utah
Average total cost of solar panel installation in Utah
| | | |
| --- | --- | --- |
| 3kw | $6,027 | $6,509 |
| 4kw | $7,840 | $8,467 |
| 5kw | $9,555 | $10,319 |
| 6kw | $11,214 | $12,111 |
| 7kw | $12,740 | $13,759 |
| 8kw | $14,168 | $15,301 |
| 9kw | $15,561 | $16,806 |
| 10kw | $16,800 | $18,144 |
How much do solar panels cost in Utah?
$2.73 per watt
Cash purchased solar system
Before 26% solar tax credit
$4.06 per watt
Financed solar system
Before 26% solar tax credit
$15.7¢ /kWh
Lease/PPA
Ave 15 year term, 2.5% price escalator
What are the pros and cons of installing solar panels in Utah?
The advantage of installing solar panels in Utah is that there is both a statewide tax credit and federal tax credit. Utah also has some of the highest levels of solar irradiation in the country, meaning a solar system installed on your home in Utah will produce more power than solar systems in other parts of the country.
The disadvantage of installing solar panels in Utah is that power prices are much lower in the state than they are in other parts of the country. That means for each kilowatt hour of solar power your system produces, you receive less back than you would in other states. Utah also does not have much in the realm of incentives and rebates.
However, the state tax credit, high solar production, and a general decrease in the cost of solar more than make up for the low electric prices and lacking incentives. Homeowners in Utah will be kicking themselves if they don't install solar panels while these generous incentives are still around.
Enter your details to calculate the potential cost and savings you can receive from installing solar panels for your home.
Best solar companies in Utah
Find local city information
Find local information for cities in Utah
Compare solar quotes from the top solar companies in Utah
How much electricity will solar panels produce in Utah
Solar panels produce different amounts of energy in different locations.
Around the Salt Lake City area solar panels installed on a south-facing 30-degree pitch roof will typically produce:
1,570kWh
per year per 1kW of peak DC
(direct current) capacity
I want to buy a solar panel kit and install it myself
What rebates, solar tax credits and other solar incentives are available in Utah?
State solar tax credit
In Utah, you are entitled to a state solar tax credit that is equal to 25% of the total system installation costs and is capped at $1,200.
Combine this with the federal tax credit and you will be able to greatly decrease the amount of taxes that you owe.
---
Net metering in Utah
Through net metering, your utility is required to give you credit for excess solar generation that is sent to the grid. Thanks to a ruling in 2017, the state's only investor-owned utility, Rocky Mountain Power, credits customers for the full retail value of each excess kilowatt hour of power they produce and send back to the grid.
Smaller municipal utilities, however, offer avoided cost metering, meaning they credit you for a lesser amount than the retail price for your excess power.
Regardless of what you want to know about the economics of installing solar panels for your home or business in Utah, we have a solar calculator that can show you exactly the information you require.
What you can find out about installing solar panels in Utah using our full monthly solar calculator
This solar calculator requires you to input your address, utility company, your average monthly power spend - It tells you:
What size solar system do you need?
Answers the question of how many solar panels do I need?
How many square feet of roof space you need for solar panels
Solar electricity production in annual kWh (kilowatt-hours) you can expect from your solar system in Utah
The value of solar tax credits and other incentives you are entitled to based on the estimated size of system you need, your location and your utility provider.
Likely cost based on an average of prices charged for solar systems of that size in the last year in Utah or Salt Lake City ;
The likely payback period on your solar panels and your investment return.
Your total lifetime solar savings based on each of the major solar finance options, a cash purchase, a cash purchase funded with a HELOC sol (home equity line of credit) and a zero-down PPA or third party lease product.
If you want to see all of the above but also see live pricing, the three best solar deals available in your city and get binding quotes from each of these solar companies then use this Utah solar panels calculator. This calculator requires you to also input your name and contact details because most of our 200+ installer partners will only authorize the sharing of their live solar pricing where we have validated that you are a real homeowner with a home in their service area. We respect the privacy of your data and only share your contact details with the solar companies you ask us to get binding quotes from.
Going solar in Utah
Check out all of the ways energy providers of Utah can help you be more energy-efficient and save money.
The following programs are available:
Find your local rebates and incentives
Your city may have further incentives to offer. Please keep in mind that the best source of up-to-date information on incentives is the solar installers who specialize in your area.