Is the Mass Solar Loan program a good choice for financing a solar installation?
Written by Andrew Sendy
Updated August 12, 2021
5 minutes read
Categories: Solar incentives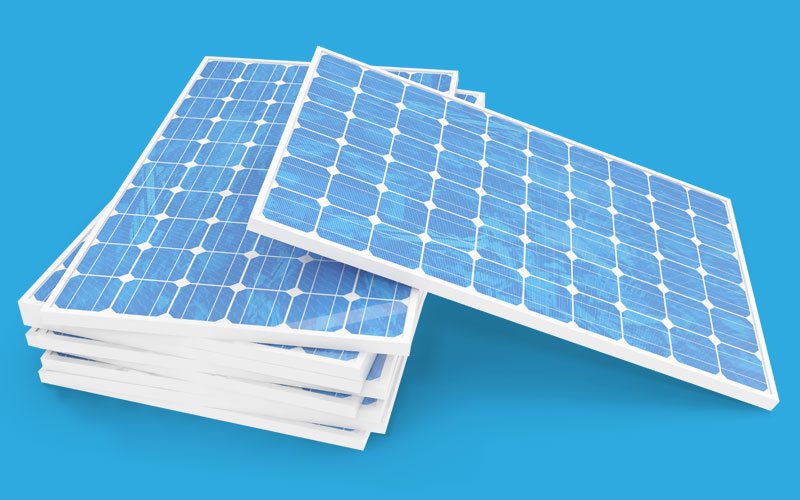 There are two primary approaches you can use when investing in a home solar installation: upfront purchase or leasing. There are pros and cons to each option, and which you choose is affected by your own unique needs.
The Massachusetts Clean Energy Center and the Department of Energy Resources created the Mass Solar Loan Program to make going solar more affordable for the state's residents. Initiated in 2015, the program was initially funded with $30 million in public funds and was intended to offer homeowners low-interest, fixed-term loans. To date, nearly 3,000 projects have been financed through Mass Solar loan.
In 2017, with the initial program funding reaching depletion, the state announced a step-down in loan support while providing an additional $10 million in funding for future program activities that focus on income-qualified customers.
[Curious if Massachusetts is a good state for solar? Check out this guide to solar power in Massachusetts.]
Mass Solar Loan program structure
Beginning December 13, 2017, the program's new structure took effect:
Non-income qualified customers, defined as those earning greater than 120% of the state's median income, are no longer eligible for loan support incentives but are still able to take advantage of the program to seek market rate loans from participating lenders.
Moderate income customers, those earning 80-120% of the state's median income, are eligible for income-based loan support equal to 10% of the loan amount but capped at $3,500. They receive market rate loans and do not receive an interest rate subsidy.
For low-income customers with earnings at 80% or below of the state's median income, all incentives remain unchanged. They're eligible for income-based loan support equivalent to 30% of the loan with a cap of $10,500. They may also qualify for what's known as the Loan Loss Reserve.
What are the terms of the Mass Solar loan program?
Loans range from $3,000 to $35,000 for up to 10-year terms, and $35,001 to $60,000 for 0-15 year terms. Rates fluctuate but are currently 4.74% for low income customers, and 5.74% for moderate and non-income qualified borrowers.
All loans required a FICO score of 660 or higher and the maximum debt to income ratio is 45%, based on net income. Some of the additional eligibility requirements include:
Only residential solar electric, or photovoltaic (PV), systems are eligible.
Third-party lease or power purchase agreements are not eligible.
Loan recipients must be Massachusetts residents.
Homes must have had a residential energy audit within the previous 5 years (or have one scheduled at the time of loan closing).
Is the Mass solar loan a good option?
We always recommend exploring all your solar financing options, including solar loans, solar leases and power purchase agreements (PPAs). Each homeowner's situation is different and what's best for your home depends on a variety of factors.
What other options are there for financing a solar installation?
The solar financing landscape has evolved over the last few years with more financing options available than ever before. For example, nearly all local solar companies offer zero-down options to their customers. As mentioned, there are two main avenues for financing the installation of a solar energy system.
If you want to own your solar system, a secured or unsecured loan is the best option.
If you want to save on energy costs without the responsibility of ownership, a solar lease or PPA lets you rent the system.
Each option has advantages and disadvantages, but generally owning your solar system saves you more than a lease or PPA does.
Can you use rebates and incentives when you finance?
If you buy your solar system outright or with a loan, you are entitled to any tax credits, incentives and rebates, and solar renewable energy credits (SRECs), that help reduce the cost of the equipment.
If you choose to lease your system, the third-party owner receives all the incentives — while none go to you, the homeowner.
Is leasing better than financing?
Not usually, but it depends on your individual circumstances.
In general, when people talk about zero-down solar options, they are talking about solar leases or PPAs. Under both, someone else, typically the leasing company, owns the equipment and you make a monthly payment to use it for a specified time period, usually 15-25 years. When the lease it up, the system is removed.
There are two main advantages to leasing: you aren't required to come up with a large amount of money to pay the upfront capital cost that comes with buying a system; and sometimes the third-party lessor is responsible for the system's maintenance.
Disadvantages include the long-term contracts that tie you to monthly payments for up to 25 years. This can be a problem if you decide to sell your property during the lease period, as many third-party lessor agreements require the new owner to take over the lease. If they refuse, you may be required to pay a break fee. Moreover, as mentioned earlier, you will not be entitled to receive the generous credits and incentives currently on offer for solar.
The net result is that although leased solar panels are easier to sign up for, they nearly always result in far lower financial savings over the life of the solar panels.
You can always check the potential savings of getting solar panels by using this free online calculator. It will show you estimates of your total overall savings as well as your monthly savings after your loan and utility payments.
Is the Mass Solar Loan program the best solar financing option?
The Mass Solar Loan program has some distinct advantages: thanks to public funding, it offers a low interest rate and fixed rate loans.
The program is only on offer to income-qualified residents; low-income residents get the maximum benefits, and should definitely take a close look. Meanwhile, those who qualify as moderate income are still eligible but get lower benefits.
However, whichever category you fall into, we always suggest comparing options from several different financial providers before making a decision.
How do I select the best financing option for my solar installation?
To get the best deal on solar financing, we recommend first talking to your bank. They may offer great terms for refinancing your home loan or a home equity line of credit. If so, you're in a good position to approach solar installers as a cash buyer; they, in turn, may quote you more favorable prices than if you were funding the system with a loan. Since home loan or HELOC rates are typically lower, the combined total savings of the lower interest rate and lower CPW (cost per watt) can be as much as 20%.
Conclusion
Buying your solar energy system outright saves you more money over time. But even if you must finance it, if you obtain a low enough interest rate you still have excellent potential for a positive return. As always, comparing all your options and weighing each one's cost benefits will help you determine which is right for you.
Read more